Before So Help Me Todd was released, there was little buzz around the project, but it has been a shock hit. Geena Davis was initially cast in the role of Margaret, the overbearing mother and defense attorney who hires her son as a private investigator for her prestigious law firm. The role was recast during the pilot stage, and Marcia Gay Harden was selected for Margaret. With a change in showrunners as well, So Help Me Todd didn't gain much momentum during the early pilot phase.
Following So Help Me Todd's debut, the show quickly proved to be a hit with audiences. So Help Me Todd is now one of television's most-watched series, and has been renewed for season 2. Here are the reasons why So Help Me Todd was so successful even though people didn't see it coming.
So Help Me Todd Has An Astounding Cast
Casting can make or break a show, with a show unlikely to succeed if the cast is not up to par. In the case of So Help Me Todd, the cast is astounding. Skylar Astin plays the lead role of Todd. Todd and his often overbearing mother Margaret are well-versed in bickering with one another. Harden's no-nonsense Margaret and Astin's affable Todd are polar opposites, but their mother/son love shines through despite being at odds with one another. Margaret might seem cold and unflappable, but Harden allows her softness and love for her children to take the lead.
Astin's Todd is a man who messes up often, but he does so in a way that has people rooting for him to win. Tristen J. Winger's character, Lyle, intensely dislikes working with Todd, but still makes the character insanely likable. Winger's inscrutable approach is delightful, and it's an excellent contrast to Madeline Wise's Allison. Allison, Todd's older sister, embodies the classic over-achieving people-pleaser personality while simultaneously giving the impression she thinks her imperfect brother is the most amusing person she knows. The cast is astounding because they manage to make every character strong and complementary of one another, and it's excellently balanced.
So Help Me Todd Doesn't Take Itself Too Seriously
So Help Me Todd might be labeled as a drama series, but the show does not take itself too seriously. Humor is carefully threaded into the heavier topics, and the familial relationships are relatable through their dysfunction. Crime dramas are notoriously heavy, and So Help Me Todd does embrace the heaviness of the case it investigates. However, the dry humor and quick wit each character brings to the table are unmatched.
Finding humor in the midst of trying criminals for murder is no easy task, but So Help Me Todd delivers the humor without fail. Writers incorporate plenty of current events and pop culture into the punchlines, which makes the dialogue funnier than most courtroom dramas. The emotional nature of each case is evident, but the characters work hard to incorporate lightheartedness into each scene with humorous quips and antics. The cast effortlessly makes people laugh without detracting from the more serious moments a courtroom drama requires.
Todd & Margaret's Relationship At The Heart of the Show
The dysfunctional relationship between mother and son is at the heart of So Help Me Todd. Todd lost his license thanks to bending the lines of the law a bit, and his mother is appalled by Todd's ability to question the law. Margaret's views are staunch and firm, and she and her son disagree regularly. Margaret's stern nature conflicts with her son's more laid-back personality, and it shouldn't work. But it does work because the love Margaret has for her son is evident even when she's most exasperated with him.
Todd and Margaret's relationship is multi-tiered. Harden and Astin's stellar acting makes people want to root for them even when they're arguing. Their relationship is on shaky ground because of their very different mindsets, but it's also being repaired and strengthened each time they work together. Margaret and Todd command each scene they're in together, and people cannot help but notice their dynamic and the relatable way they engage as mother and son. Margaret might be a high-powered attorney, but she's really every mom with a grown son who cannot seem to find his way.
Todd Reminds Viewers It Is Okay to Start Over
Starting over is something that scares people. Change is often difficult, and that's what makes Todd so relatable. The fact that audiences can relate to him through his failures and the fact that he's a grown man forced to start over is why Todd works as a character. Todd's core values tell him that the world isn't always black and white, and that people who make poor choices aren't always bad people. His mother's core values tell her that the law is the law, and that it is black and white. Through their work together, they're showing people it is not too late to start over with a fresh way of thinking or a new life.
In a sense, both Todd and Margaret are showing people it's all right to start over. Todd lost his license, his family is disappointed in him, and he's a grown man relying on his mother to get back on his feet. On the other hand, his mother doesn't realize that through her son's disappointing choices, he's also teaching her to start over. To learn something new despite the fact that she's established her belief system and her values. As these two work closely together up front and center on each case, they teach one another that it is all right to take a step back, re-evaluate, and start over even when they don't think they need to.
So Help Me Todd Uses An Old Formula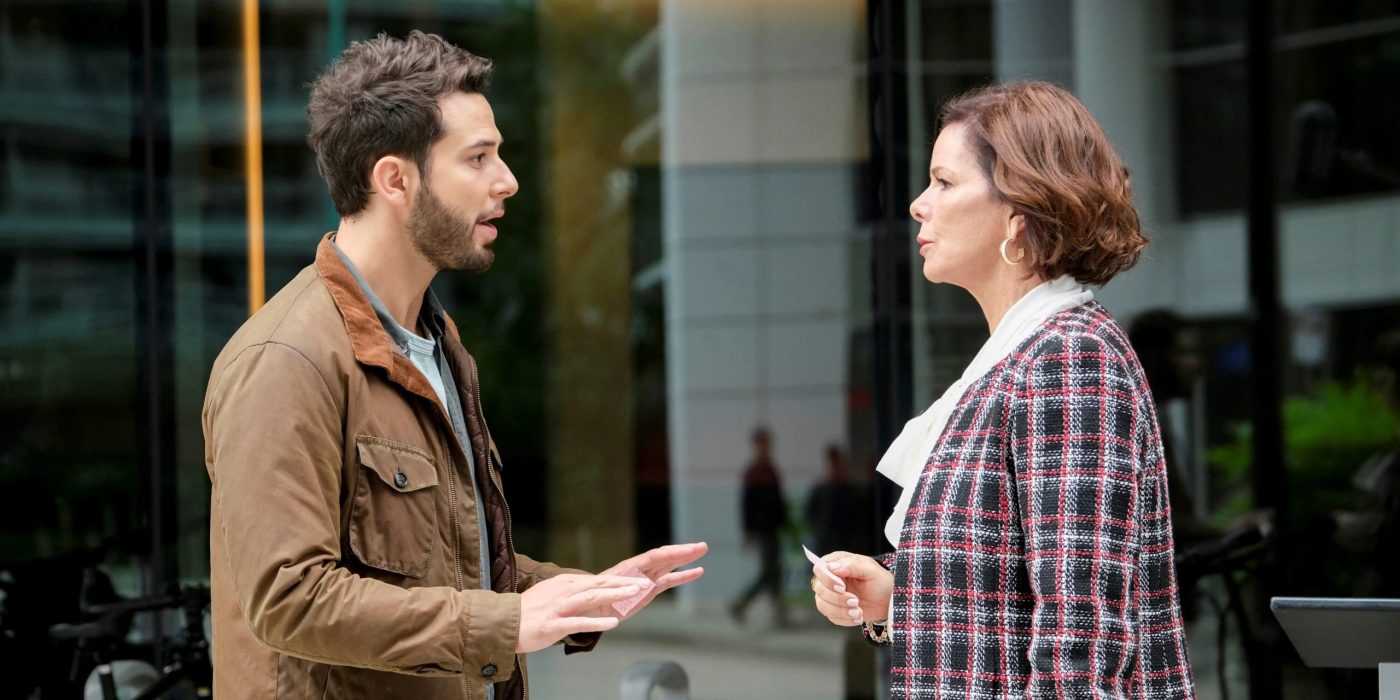 So Help Me Todd's cases of the week formula works for the show because the storylines are not drawn out. Similar to other hit legal television shows of the past, the cases of the week formula keeps things exciting for fans by bringing a new mystery every week. Todd, Margaret, and the gang get their hands dirty every week, solving a new, exciting, dramatic mystery, and people are satisfied with the closure every week.
So Help Me Todd is the type of show in which a case-of-the-week formula works well. The character's storylines are ongoing, but each case is fresh. This formula works so well because it keeps the familial relationship and storyline between Todd and his family front and center. Keeping only one element – the relationship between Todd and his family – ongoing prevents people from finding the storyline too complicated.
Read Next: Actors Who Got Smacked With The Oscar Curse