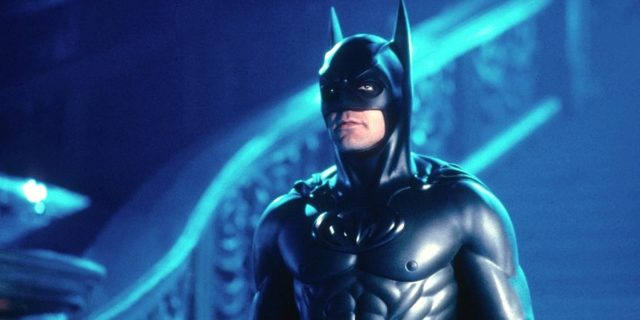 There have been plenty of bad movies released over the course of decades and decades, so it should come as no surprise to learn that there have been plenty of directors who have apologized for the bad movies made under their direction. Sometimes, this can be rather tongue-in-cheek. Other times, not so much.
Here are 5 examples of directors who apologized for their bad movies:
Aloha
Released in 2015, Aloha received a fair amount of criticism because Emma Stone was cast as Allison Ng, a character who was supposed to have been the child of a white mother and a half-Chinese, half-Hawaiian father. The director, Cameron Crowe ,acknowledged the problem and issued a sincere apology before offering a defense that he wanted to do the character as a woman looked white but nonetheless had to deal with the issues that come with a mixed racial heritage, which was supposed to have been based on a real woman.
Batman & Robin
Batman & Robin is still remembered today as being one of the worst superhero movies to have ever been released, which was rather strange because a lot of the actors and actresses involved in the movie have provided much better performances elsewhere. Regardless, the director Joel Schumacher has apologized for the movie on more than one occasion, attributing the blame to no one but himself.
Fantastic Four
After Fantastic Four flopped in 2015, its director Josh Trank offered an apology through Twitter before attempting to offload blame onto the studio by claiming that he had an excellent vision for the movie when he had started out but could not make it. To be fair, he does seem to have some point, seeing as how Fantastic Four was a serious mess that seemed as though it had attempted to combine incompatible visions for how it was supposed to go.
Gods of Egypt
Gods of Egypt has the dubious distinction of having had its director Alex Proyas issue an apology before it had even been released. This was because its main cast members were white even though they were supposed to be playing members of the Egyptian pantheon as well as other Egyptian characters, which made it the latest in a long line of Hollywood movies with such practices. Suffice to say that the apology was not enough to save the movie, which wasn't just a box-office flop but also condemned by the critics for its script, its casting, and even its special effects.
The Brown Bunny
Having premiered at the 2003 Cannes Film Festival, The Brown Bunny tends to be remembered more for an explicit sex scene than its narrative about a man haunted by the memories of his former lover. Regardless, Roger Ebert called it the worst movie to have been shown at Cannes, which kicked off a war of words between him and Vincent Gallo, who had being involved as an actor, a director, a producer, and more roles besides. Said individual apologized to viewers who felt that he had wasted their time before heading back to the editing room to create a second version, which received three stars out of a possible four from Ebert.