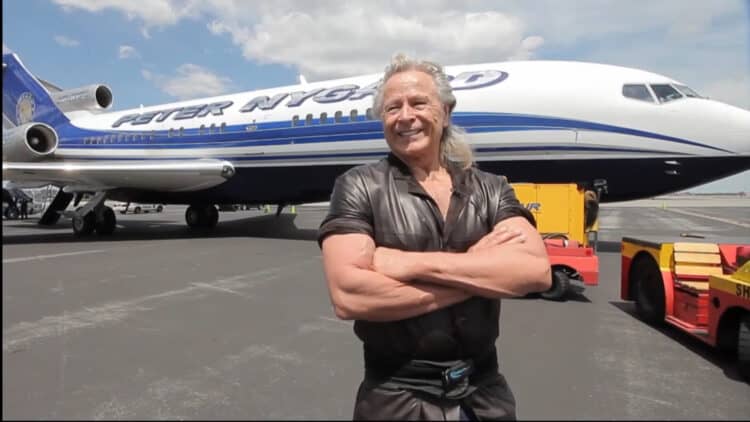 Docuseries have become really popular over the last few years. As a result, it is no surprise that networks are continuing to add these kinds of shows to their lineups. TNT's new show, Rich and Shameless, is proof. The series premiered in May of 2022 and tells "the true stories of the successes, failures, thrills and miseries that accompany the kind of wealth that few people can ever understand." The show has found the perfect balance between suspense, mystery, and drama. If you are looking for something new to add to your watch list, this show might be worth checking out. Keep reading for 10 things you didn't know about Rich and Shameless.
1. Viewers Will See Some Familiar Faces
The people featured on Rich and Shameless aren't just rich, many of them are famous as well. That means that viewers will likely recognize some of the people whose stories are featured on the show. Some of the people on this list include Shaquille O'Neal and Brooke Burke.
2. Season 1 Has 7 Episodes
These days, most people like to know how many episodes they can expect from a season before they get too invested. Unfortunately for those who like long seasons, Rich and Shameless is only going to have seven episodes. The good news, however, is that the episodes are on the longer side.
3. The Show Covers a Variety of Stories
They say that variety is the spice of life, and that's something viewers will get plenty of with this show. One of the things that makes Rich and Shameless so interesting is the fact that it features all kinds of different stories. From scams to scandals, there is probably at least one episode of this show that will appeal to you.
4. Viewers Will Get to See Archival Footage
Any time a show is focused on re-telling real stories, reenactments and interviews aren't always enough. Luckily, Rich and Shameless will have both of these things and then some. Each episode of the show will also feature real footage and photographs from the story being discussed.
5. The Show Doesn't Have Social Media Accounts
Being able to follow a show on social media is a great way to stay in the loop. Unfortunately, though, fans of this show don't have that option. At the moment, Rich and Shameless doesn't appear to have accounts on any social media platforms. However, if the show ends up becoming a long-lasting hit for TNT, there's always a chance that social media accounts could be created in the future.
6. It's Unclear If The Show Will Be Renewed
Waiting around to see if a show is going to get renewed is stressful, but it comes with the territory of the entertainment industry. As of now, Rich and Shameless has not yet been renewed for a second season. However, that doesn't mean that the possibility of completely off the table.
7. Reviews For The Show Have Been Fairly Positive
There aren't a lot of reviews out there on Rich and Shameless, but the ones that have been written are fairly positive so far. People seem to be enjoying the different stories and the way the content is produced. Hopefully, good reviews will help move the show towards renewal.
8. The Show Can Be Streamed from the TNT Website
Rich and Shameless airs weekly on TNT on Mondays at 9 pm EST. However, if you don't have cable or aren't available at that time, you're in luck. Episodes of the show are available on the TNT website and visitors can currently watch all episodes without having to sign in. It's unclear if these episodes will remain free to stream.
9. The Show is Produced by Raw
While most production companies don't get lots of attention from the public, the truth is that they play a major role in the success of a project. Rich and Shameless is produced by a London-based company named Raw. The company has produced several other popular documentary-style projects including Gold Rush: Winter's Fortune, Bad Sport, and Gold Rush.
10. Viewers Will Likely Learn New Things
Some of the stories presented on Rich and Shameless will probably be familiar to some reviewers. However, even if you've already heard of some of these situations, there's a good chance you're not familiar with all of the details. Rich and Shameless is as thorough as it gets and viewers will probably get lots of new information. After watching this show, I think most people will probably agree that being really rich isn't always what it's cracked up to be.