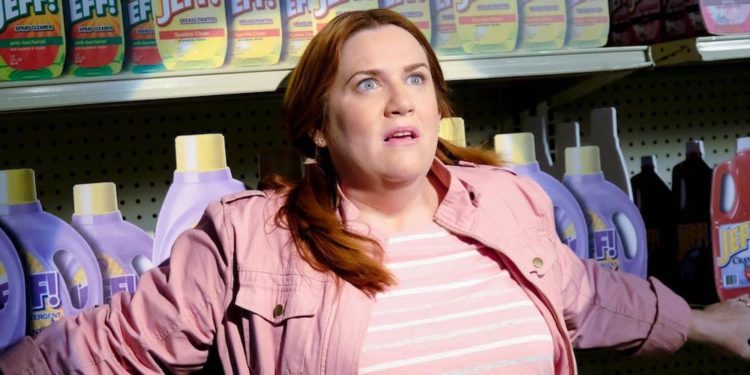 Donna Lynne Champlin is an American actress. For a lot of people, she will be most familiar to them because of her role as Paula Proctor, who was one of the most important characters on Crazy Ex-Girlfriend. Here are 10 things that you may or may not have known about Donna Lynne Champlin:
1. Donna Means "Woman"
Donna comes from an Italian word meaning "Woman." However, it should be noted that Donna was used as a term of respect in much the same manner that its male counterpart Don was used as a term of respect. As such, it isn't uncommon to see Donna translated as something closer to "Lady of the Home."
2. Lynne Is a Variant of Lynn
Lynne is a variant of Lynn, which comes from a Welsh word meaning "Lake." However, there are a lot of similar names out there, meaning that it isn't impossible for it to be connected to some other meaning. For example, Lynne is sometimes connected to Lynette, which is derived from Eluned meaning either "Image" or "Idol."
3. Champlin Is an Occupational Name
It is interesting to note that Champlin is an occupational name. This is because Champlin is a variant of Chamberlain, which started out as someone who was in charge of their master's private chambers. Unsurprisingly, chamberlains were very important because their positions entailed a huge amount of trust invested in them, which explains much about how they proceeded to become more and more important over time.
4. Born in Rochester, NY
Champlin was born in Rochester, NY. For those who are unfamiliar with the name, Rochester is one of the biggest cities in the state of New York, but it tends to be overshadowed by New York City and even buffalo. However, there was a time when it was one of the boomtowns in the United States, which was made possible by its fertile location.
5. Interested in the Arts from a Young Age
Like a lot of actors and actresses, Champlin was interested in the arts even when she was still a child. With that said, it should be noted that this wasn't limited to acting lessons in her case, seeing as how she was involved with theatre productions on top of her participation in national and international competitions for various things.
6. Can Play a Number of Instruments
Perhaps unsurprisingly, this means that Champlin can play a number of instruments. To be exact, she is capable of playing the piano, the flute, and the accordion. On top of that, Champlin is capable of singing as well.
7. Studied Musical Theatre in School
At Carnegie Mellon University, Champlin is known to have studied Musical Theatre. Moreover, she was very much involved with her subject of study as well, seeing as how she played Dorothy in a production of The Wizard of Oz put on by the Pittsburgh Civic Light Opera.
8. National Tap Dancing Champion
Over the course of her career, Champlin has earned a fair number of awards. However, one of the most interesting examples is how she was named the National Tap Dancing Champion not once, not twice, but four times in total.
9. Was on Another Period
Recently, Champlin was on a period sitcom called Another Period, which was centered on the first family of Newport, RI at the turn of the 20th century. In it, Champlin played Hortense Jefferson Library Bellacourt, who would be the main Bellacourt couple's eldest child. She has more progressive politics than the rest of her family, as shown by her advocacy for women's suffrage, but she can be just as ruthless as anyone of her family members.
10. Was in Downsizing
Movie-wise, Champlin was on Downsizing as well. However, her role in that movie was relatively minor, seeing as how she played the Administrator of Leisureland. In short, Leisureland is one of the communities that have been established for people who have chosen to "downsize," meaning to shrink themselves down to a size of about five inches in height. On the whole, while Leisureland itself is rather important for the movie, the same can't be said for Leisureland's Administrator.