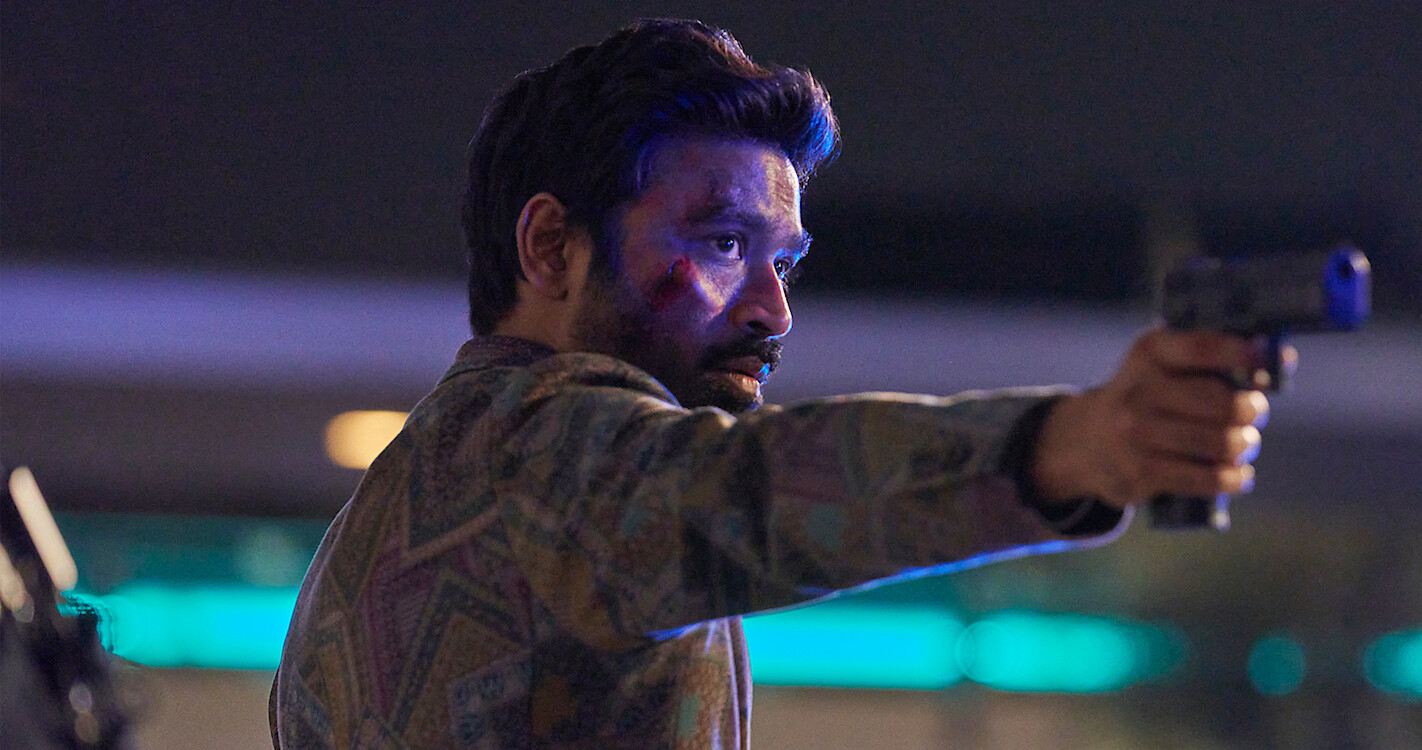 Born and raised in India, Dhanush has been a star in his home country and other parts of the world for nearly two decades. However, many viewers in the United States were recently introduced to Dhanush thanks to his role in the new Netflix movie The Gray Man which stars Chris Evans and Ryan Gosling. His part in the movie has taken the world by storm and his already large fan base has grown significantly. Those who have fallen in love with his talent will be pleased to know that Dhanush has several projects in the works that will be released over the next couple of years. Keep reading for 10 things you didn't know about Dhanush.
1. He Loves to Cook
Lots of people see cooking as just another chore, but that isn't how Dhanush feels. According to The Hindustan Times, Dhanush said, "I love to cook and I experimented a lot with cooking as a child. I would always be planning to cook something for my father. I learnt simple things like omellete, fried rice and sandwich and most often I would make them and offer it to my father and wait for his approval. When he appreciated what I cooked, it would make me happy".
2. He Comes From a Family with a History in the Entertainment Industry
Dhanush isn't the only person in his family to have a successful career in the entertainment business. His father, Kasthuri Raja, is a successful director who has been in the industry for more than 30 years. Dhanush's brother, Selvaraghavan, is also a director. In fact, it was he who inspired Dhanush to get into acting.
3. He's A Proud Father
Dhanush's acting career isn't the only thing he's put lots of time and effort into over the years. He is also a devoted family man. He and his wife, Aishwarya Rajinikanth, tied the knot in 2004 and have since welcomed two children. Unfortunately, Dhanush and Aishwarya separated in 2022.
4. He Has Experience Behind the Camera
Most people who are familiar with Dhanush know him for the work he's done as an actor. However, what some people may not realize is that he has also spent a good amount of time on the other side of the camera. He is a writer, director, and producer who has worked on over a dozen projects.
5. He's a Musician
Dhanush is truly a multitalented person, and he enjoys using different mediums to express himself. In addition to all of the things he's done in the entertainment industry, Dhanush is also a musician who has released several songs over the years although it doesn't appear that he has put out a full-length project of his own.
6. He's an Award Winner
No matter how humble an actor is, everybody likes to be recognized for their hard work and talent. In the entertainment business, that recognition typically comes in the form of an award. Throughout his career, Dhanush has been fortunate to take home many awards including two National Film Awards for Best Actor.
7. He's Fairly Private
Being a professional actor comes with lots of perks. However, one of the downsides is that there are countless people who want to be in your business. While some celebrities don't mind this, others prefer to keep a lower profile. Dhanush is part of the latter group. Even after all of this time in the spotlight, he has managed to do a good job of keeping his personal and professional lives fairly separate.
8. He's a Dog Person
There are many people who believe that you can tell a lot about someone's personality based on whether they're a dog or cat person. For those who were wondering, Dhanush definitely appears to be a proud member of Team Dog. In fact, it appears that he has four fur babies of his own.
9. He Didn't Grow Up Wanting to Be An Actor
There are countless actors who grew up with dreams of eventually making it into the industry. Dhanush, however, wasn't one of those people. He told Film Fare, "I never wanted to be an actor . . . my heart was not here. I was kind of forced into acting at a very young age. When I started, I wasn't into it."
10. People Have Criticized His Appearance
It goes without saying that the entertainment industry is very vain – this is particularly true when it comes to physical appearance. Unfortunately, this is something Dhanush had to deal with early in his career. While talking to Film Fare, he said, " started really young, I was 16 when I started. I faced a lot of criticism for my appearance, for the way I look."
Tell us what's wrong with this post? How could we improve it? :)
Let us improve this post!