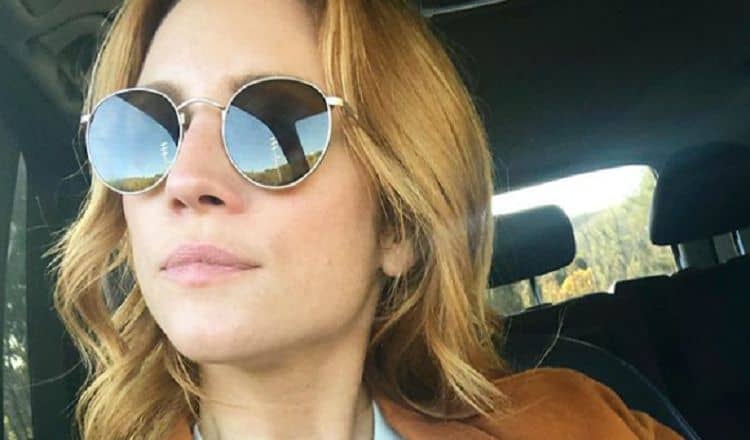 Just looking at her you might think Brittany Snow is a pretty face that has a lot more to offer than her looks despite seeming to be model-quality and possibly a bit unapproachable. But once you read her bio you might find that while she is a pretty face that has a lot to offer she's also a very intelligent woman that seems to have a big heart and understands the struggles that a lot of people in this world are going through. Throughout her life she's been through a few things and done a few things that she might not be entirely proud of but has learned from thanks to the experience and has decided to try and help those that are similarly afflicted. One could say that she's a person that understands the difficulties of life in many ways and wants to see that everyone gets their chance to live a decent and fulfilling existence, and they'd probably be quite accurate in saying so.
Here are a few other things you might not have known about Brittany.
10. She was modeling at the age of 3.
Obviously Brittany's parents aren't the type that were bound to let her just play and be a kid as they seemed to want to get her out in the world and build a future right away without any hesitation. There's a good indication that she was still allowed to lead a regular life at times, but given the other information out there about her it's easy to question.
9. Brittany was a straight-A student in school.
Getting all A's in school is great and it makes a lot of colleges stand up and pay attention in terms of academics. But if she ever got a B then her parents would hire a tutor until the grade was raised once again. That seems a little much, but then again it's not anyone's place to question another's parenting unless it's causing obvious harm.
8. She's suffered from a couple of different eating disorders.
Brittany has dealt with anorexia and bulimia as well as depression in her life. What caused these is hard to say since the conditions can be brought on by a few different things, but it's usually best to avoid jumping to conclusions.
7. There's a small scar on her forehead that she hasn't considered getting fixed.
She could have easily had this fixed with plastic surgery but she chose instead to keep it as she believes that it adds a bit of character that she can live with. Plus, having scars can show that you've lived a little in life and haven't sought to be absolutely flawless in everything. Scars do show character despite any beliefs to the contrary.
6. She played the role of Amber von Tussel in the newest version of Hairspray.
If anyone remembers what Amber was like on this show in the original and in the musical then they know very well what kind of role Brittany had to take on since Amber was the spoiled brat that thought the world revolved around her.
5. Brittany has a history of battling with tendencies to self-harm.
She's had to deal with a few mental issues that have plagued her for a while now and to this date it seems as though things have gotten better, but there's likely always going to be a need for people to keep an eye out just in case.
4. Social media is in love with her it would seem due to her number of followers.
Her followers are in the millions, but there are a couple of good reasons for this. One is that she's a celebrity of course, which already draws a good number of followers on its own. But another is that she is genuinely trying to help those that have dealt with the same and similar issues that she has in her life and has even been part of a foundation for said individuals that need such a thing to feel better about who they are.
3. Anna Kendrick wanted a scene that showed her and Brittany's characters hooking up in Pitch Perfect.
Kendrick apparently wanted their characters to enter into a relationship of sorts that didn't get fully explored or explained and would definitely be up for another movie to delve into the dynamic between the two characters. Whether or not it will ever happen is in question though.
2. She has a reported net worth of around $7.5 million dollars.
Obviously Brittany has been wise enough to keep herself from spending everything she has and has accumulated a very impressive net worth. It's amazing to think how much celebrities are said to be worth, but then all one has to do is look at their career to see why.
1. Brittany tries to keep her personal life a secret.
She tries, but the media are simply too invasive at times and manage to get the stories they want anyway.
She's a very intriguing person that seems to genuinely care about others.
Tell us what's wrong with this post? How could we improve it? :)
Let us improve this post!