When it comes to ladies who can slam it down in the ring, Brie Bella, professionally known as Brie Garcia, is among the top names of the list. Besides being a television personality, she's also a former professional wrestler. More specifically, she was part of the tag team known as The Bella Twins alongside her identical twin sister, Nikki Bella.
If one this is clear, it's the fact that wrestling brought her into the spotlight. However, outside her wrestling persona, there's so much to know about the star. With that in mind, here are a few interesting facts about Brie Bella.
1. Brie Bella Is A Scorpio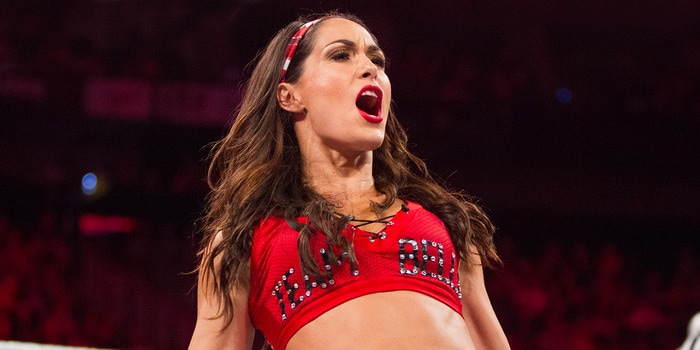 Brianna Monique Garcia-Colace, or Brie Garcia as she's commonly known, was born in San Diego, California. For the most part, she spent her childhood on a farm in Scottsdale, Arizona. Her parents, Jon Garcia and Kathy Colace welcomed her into the world sixteen minutes after her identical twin sister, Stephanie Nicole Chigvintsev (Nikki Bella).
2. Brie Bella Received Her Diploma From Chaparral High School
The star went to high school in Scottsdale, Arizona, graduating in 2002. More specifically, she attended Chaparral High School, which happens to be a public high school. The school's mascot is a firebird, and its all-around color scheme consists of black, red, and gold.
3. She's A Diehard Soccer Fan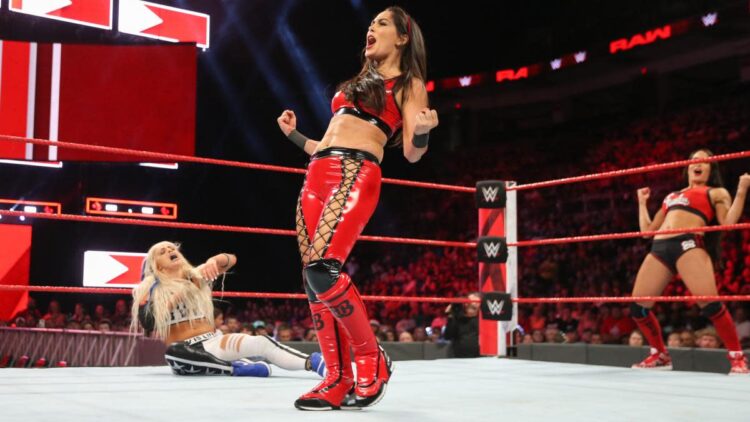 While American football is the common sport of choice across the country, Brie Bella doesn't hide her love for soccer. In fact, she and her sister were both huge soccer fans growing up. They spent lots of time practicing and playing for the Scottsdale club.
4. Brie Bella Is Married To
Bryan Danielson
It's pretty safe to say that Brie Bella is currently off the market. She tied the knot with fellow professional wrestler Bryan Lloyd Danielson on April 11, 2014. At the moment, he's still in the wrestling game and has a contract with All Elite Wrestling (AEW). He also competes for the Blackpool Combat Club. In addition to this, he is famous for his time spent working in WWE under the ring name Daniel Bryan. This was from the years 2009 until 2021.
5. She Is A Mother To Two Children
Together with her husband, Bella has two children who they so obviously adore. Their names haven't been publicly divulged, and for the most part, their parents shield them from the spotlight. However, from the little that's gleaned from the TV show Total Bellas, theirs is a tight-knit and loving family.
6. She Also Loves American Football
Be it soccer or American football, it's increasingly clear that Brie Bella is a huge fan. Alongside her sister, Nikki Bella, she's an avid supporter of The Philadelphia Eagles. As the name implies, the American football team competes at the professional level and calls Philadelphia home.
7. She Launched "The Bellas Podcast" Alongside Her Sister
The Bellas Podcast was officially launched on March 27, 2019, by the sisters in conjunction with the Endeavor Audio Network. The news that Stitcher has purchased the podcast was shared with the public in October of 2021. Following Nikki and Brie Bella's departure from WWE in March 2023, the podcast was rebranded as The Nikki & Brie Show.
8. Brie Bella And Her Sister Have Appeared In Music Videos
Besides conquering the world of pro wrestling, Brie Bella, alongside her sister, has been featured in music videos. The twins can both be seen in the music video for "Right Side of the Bed" by the band Atreyu. They also had an appearance in the music video for Trey Songz's song "Na Na" in the year 2014. Then there's October 2012, when the twins appeared as special guests on an episode of MTV's Ridiculousness.
9. She Co-Hosted A Dating Competition Show With Her Sister
It's no surprise that she's worked on multiple projects with her sister seeing as they're pretty much a package deal. Amazon Studios, in collaboration with ITV Entertainment, announced on March 2, 2023, that The Bella Twins would be co-hosting a brand new dating competition show called Twin Love. The show itself made its debut in the summer of that same year.
10. She Won The Divas Championship After Claiming Victory Against Eva Torres
Brie Bella happens to be a proud winner of The Divas Championship in 2011. She bagged the title after defeating Eva Torres making it the first time either twin had ever held a championship in WWE. Later on, Bella was able to successfully defend the championship against Kelly Kelly at Over the Limit. For the most part, the winner of which was determined by viewers' votes and Bella emerged victorious.