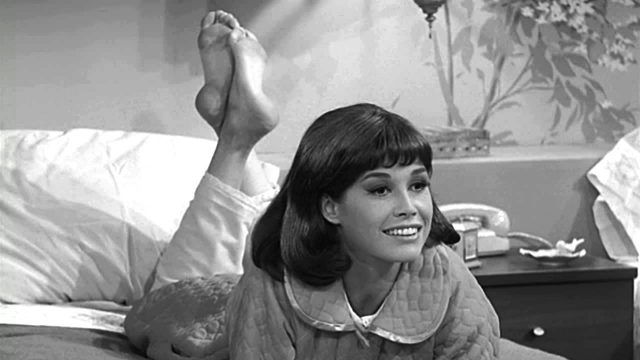 On January 25, 2017, actress and visionary, Mary Tyler Moore, passed away at the age of 80. She was truly a Hollywood legend who will never be forgotten. She was married to Dr. S. Robert Levine for 33 happy loving years. She did tons of groundbreaking television work, as well as being an amazingly dedicated Juvenile Diabetes Research Foundation advocate, a cause that she was extremely passionate about. She was actually the Juvenile Diabetes Research Foundation (JDRF) international chairwoman, in addition to tirelessly lobbying for diabetes research, took part in public service campaigns, and testifying before Congress.
And, the title of one of her memoirs was, "Growing Up Again: Life, Loves, and Oh Yeah, Diabetes." Mary was diabetic herself and it had all but taken her sight by 2013. Diabetes and its effects on her entire body had forced her to stay pretty close to her home in recent years, however, she still managed to stay virtually connected to all of her lifelong friends, like Dick Van Dyke, Valerie Harper, and Betty White, with frequent phone calls.
Mary Tyler Moore's career really took off and she first became famous playing Dick Van Dyke's lovely better half, Laura Petrie, on "The Dick Van Dyke Show". For those who don't remember or if it was before your time, that was in in the early 60s. It's quite true that her name may not have been in the title but in the end, everybody had to agree that Mary Tyler Moore's star shined just as brightly as Dick's did. They worked together for almost five years and her work on that classic TV sitcom was her way of charming the entire world.
And, Dick Van Dyke said that she charmed him equally as well when they worked together. The 91-year-old actor also said that 50 years later, he still holds his memories of Mary Tyler Moore dear and that they are exceptionally powerful to this day. He even said that it was the best five years of his life. And, much of that was because of Mary Tyler Moore's perfect comedic timing that had the cast and crew laughing all the time.
Next, she played Mary Richards, who was a broadcast news producer. As that character, she was one of the first single career women on TV. The show was "The Mary Tyler Moore Show," which aired weekly from 1970 to 1977. She also starred in two other popular television shows, "Mary and Rhoda" and "Hot in Cleveland".
Mary Tyler Moore had a long and fruitful career, winning Emmys and being nominated for Academy Awards. Her work on the big screen included several amazing films including "Ordinary People" and "Thoroughly Modern Millie". Basically, she was absolutely wonderful in everything she did, whether on the small screen or in major motion pictures. Whatever she did, she always made people smile, so we'll always remember her with a smile on our faces.
Here are 10 of the most inspirational quotes from the unstoppable Mary Tyler Moore:
1. "Take chances, make mistakes. That's how you grow. Pain nourishes your courage. You have to fail in order to practice being brave."
2. "Having a dream is what keeps you alive. Overcoming the challenges makes life worth living."
3. "A human being has been given an intellect to make choices, and we know there are other food sources that do not require the killing of a creature that would protest being killed."
4. "Worrying is a necessary part of life."
5. "I feel about my dogs now, and all the dogs I had prior to this, the way I feel about children–they are that important to me. When I have lost a dog I have gone into a mourning period that lasted for months.
6. "Back then, nobody really knew what diabetes was… My concern about talking about it was that it would be distracting for an audience."
7. "You can't be brave if you've only had wonderful things happen to you."
8. "Sometimes you have to get to know someone really well to realize you're really strangers."
9. "I'm an experienced woman; I've been around. … Well, all right, I might not've been around, but I've been … nearby."
10. "I've had the fame and the joy of getting laughter – those are gifts."
And, a gift she did have indeed! It's one that will never be forgotten.