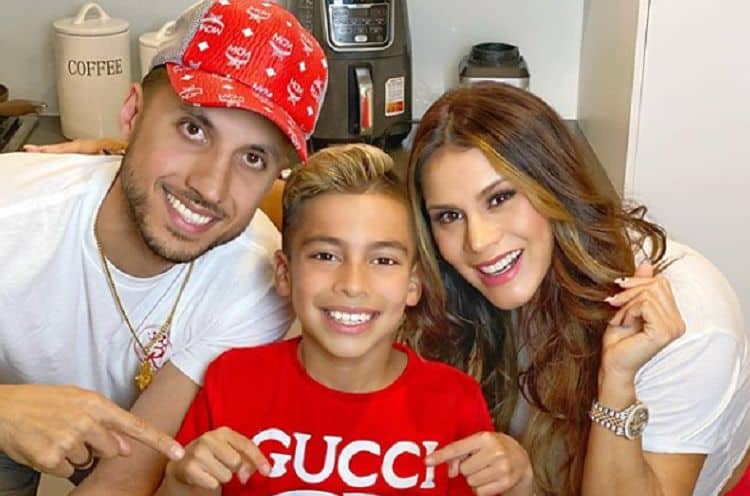 Most 9-year-olds are only concerned with recess and field trips. But Ferran Espada isn't most 9-year-olds. The adorable young content creator has become well-known across the internet for his bright personality and stylish clothes. Most people will know him from The Royalty Family YouTube channel which has over 8.5 million subscribers. In addition to his strong fan base on YouTube, Ferran also has an impressive following on YouTube that includes 668,000 people. If he's been able to do so much at just 9, imagine how much more he'll accomplish in the years to come. Keep reading for 10 things you didn't know about Ferran Espada.
1. He Had His Own YouTube Channel
Even Ferran is best-known for being a part of The Royalty Family, he also tried starting his own YouTube channel at one point in time. Ferran's channel, Ferralandia, was started in 2016. He uploaded two videos shortly after creating the channel, but he hasn't posted any new content since.
2. He's A Big Brother
Ferran has been an only child for most of his life. Recently, however, his mother and her boyfriend, welcomed a baby boy into the family. Having a younger sibling is going to be an adjustment, but Ferran seems very excited and he will definitely make a great big brother.
3. His Mom Runs His Instagram Account
The internet can be a dangerous place, especially for kids. With that said, most of you are probably thinking that 9 is a little bit young to be on social media. However, Ferran isn't just running wild all over social media. His mother, Andrea, runs his Instagram account so she can keep her eyes on everything.
4. His Mom Is A UFC Host
Ferran is a natural when it comes to entertaining others, and it's not too surprising considering who his mom is. Andrea Espada is a native of Colombia who made a name for herself as a host for UFC Now. She has now become very popular on social media. In addition to the family's YouTube channel, Andrea also has over 6.5 million followers on Instagram.
5. He Loves Fashion
At 9, most kids are just wearing whatever their parents put them in. However, Ferran has already developed his own sense of style and it looks great. He has an eye for fashion and knows how to put together outfits. It'll be cool to see how he continues to explore his style over the years.
6. He's A Dog Person
If you were already thinking that Ferran is the coolest kid on earth, he's about to get even cooler when you find out what he's a dog person. He and his family have two dogs: Gucci and Princessa. Ferran loves to spend time with them whenever he can and he enjoys posing for photos with them. The dogs have their own Instagram account and have racked up 164,000 followers.
7. He's Bilingual
Lots of kids in the United States aren't exposed to a second language until it's taught to them at school. However, Ferran has been lucky enough to grow up in a bilingual household. Ferran can speak both English and Spanish although it's unclear whether or not he is fluent in Spanish.
8. He's A Gamer
Ferran loves playing video games and has a pretty sweet game room at home. As he grows older, he made decide to dedicate more of his social media presence to gaming. Gamers have found lots of success on platforms like YouTube, and since he already had a big following gaming could be a way for him to grow even more.
9. He Loves Pranks
Ferran has a great sense of humor and he loves playing around with his family. He has become quite the prankster and has been able to trick his mom and dad on several occasions. Prank videos on YouTube can sometimes be a little corny, but Ferran and his family always manage to make them entertaining and realistic.
10. He's A Social Media Veteran
Ferran may just be a 9-year-old, but he's definitely not new to the social media game. He's actually been on the internet longer tham some people who are much older than him. Ferran been posting content for the last several years and it's clear he's already developed an understanding of what types of things work. If he continues down this path, he could easily make a career out of being on social media.
Tell us what's wrong with this post? How could we improve it? :)
Let us improve this post!