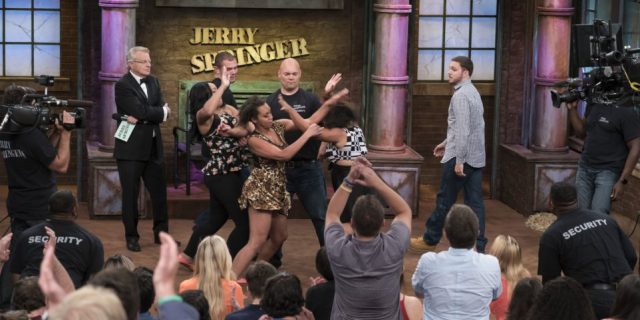 When one thinks of the name Jerry Springer, some familiar tropes that easily come to mind are "king of drama," "chief instigator," and "controversial daytime television host." Although Springer isn't credited as being the first to host a show filled with an ample amount of fighting and, in some cases, violence, like Jerry Springer Show, he certainly made the genre extremely popular with his authoritative presence and caustic wit. Until his death on April 27, 2023, at the age of 79, Springer remained a household name and is noted as a pioneer in the emergence of trash TV.
But what about Springer gave him so much of the flair and charm with which he had captivated television audiences for so many years? His fanbase consisted of a wide demographic. His guests were literally some of the worst groups of people in America. His devoted and cult-like studio audience remained unified in their resounding chants of "Jer-ree Jer-ree" on each episode of the eponymous show. Yet, it's hard to believe it lasted 27 seasons between September 30, 1991, and July 26, 2018. Springer moved on from the show to create and preside over another show, Judge Jerry. Given the late Springer's popularity and show-stopping persona, there are certainly some things you may not have known about him. Here is a list of 10 crazy facts you probably didn't know about Jerry Springer.
1. Jerry Springer Didn't Start As A TV Show Host
Before Jerry Springer became the host of America's trashiest TV show, he had a run in politics. One could say that Springer may have acquired his charm and showmanship talent while still an active politician. Springer worked as a political campaign adviser to Democrat Robert F. Kennedy in 1968. He then ran for the United States House of Representatives in 1970 but failed to unseat the incumbent, Republican Donald D. Clancy. As a Cincinnati city council member, Jerry Springer also served as the 56th Mayor of Cincinnati from 1977 to 1978.
2. Jerry Springer Served In The US Military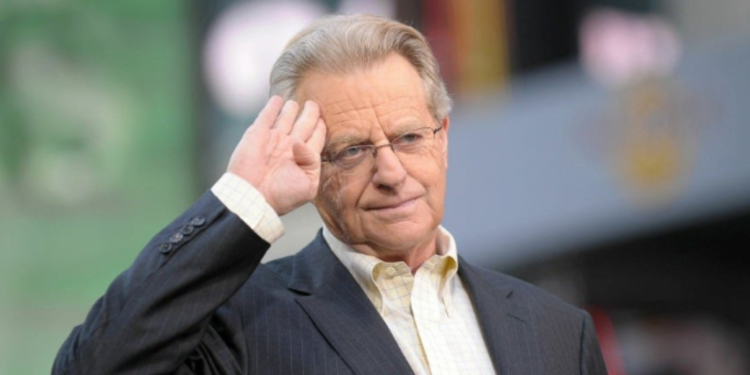 In 1970, after running for Congress at age 25 and winning 45% of the votes in a traditionally Republican district, Jerry Springer, an army reservist at the time, was called to active duty. He was stationed at Fort Knox for his service, which lasted just four months. After receiving a discharge, Springer returned to Cincinnati and continued his political campaign.
3. Jerry Springer Once Worked As A Reporter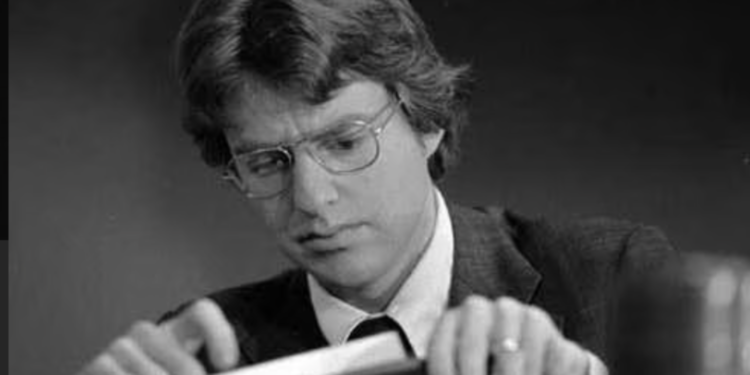 Jerry Springer was first hired as a political commentator on Cincinnati's NBC affiliate, WLWT. Within five years after being named primary news anchor and managing editor, Springer quickly became the most popular news anchor in the city, winning ten local Emmy Awards for his night commentaries. In 1997, Chicago-based WMAQ-TV hired Springer to serve as a news commentator. This didn't sit too well with two of his colleagues, news anchors Carol Marin and Ron Magers, who resigned due to dissatisfaction. The station eventually dropped the commentary show altogether after dozens of protests.
4. Jerry Springer Used to Speak With A Queen's Accent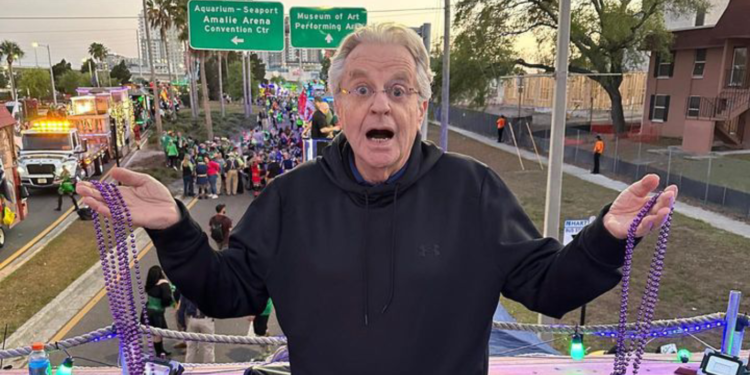 Jerry Springer came to Cincinnati as a young lawyer in 1968 and worked as a campaign adviser to former attorney general Robert F. Kennedy. In some of his campaign commercials for the United States House of Representatives, Springer could be heard speaking with a distinct Harvard-like accent. He was also known to pronounce the name of his longtime co-anchor at Cincinnati's WLWT, Norma Rashid, as "Normer." This was frequently made fun of at a local radio station, but Springer never let any of it get to him. As the years passed, Springer's distinctive Queen accent slipped away.
5. Jerry Springer Was Involved In A Sex Scandal
At 30 in 1974, Jerry Springer was involved in a sex scandal with a prostitute whom he had paid for sex at a brothel using checks. Springer admitted to it and took responsibility for his actions in a publicized press conference, after which he resigned from the Cincinnati City Council. Of his resignation, Springer told reporters at the time, "When I resigned yesterday, I did so because I believed then as I believe now that there are some problems which are better faced as a private citizen." However, he ran for office again in 1975 and won by a landslide.
6. Jerry Springer's Acting Career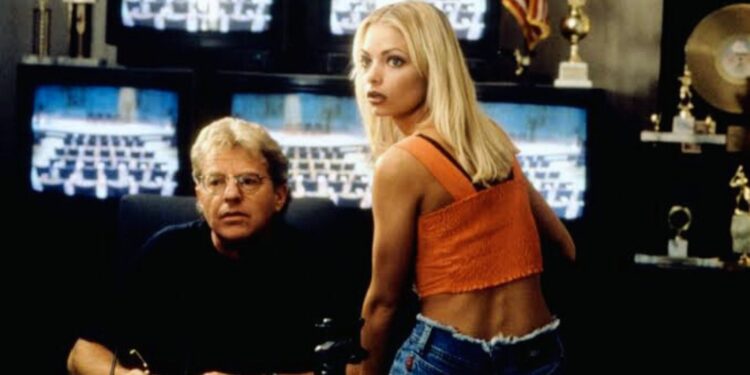 On November 25, 1998, at the height of Jerry Springer's popularity, he starred in a feature, Ringmaster. Critics and moviegoers weren't impressed. Springer played a fictionalized version of himself named Jerry Farrelly, a TV host of a show quite similar to his real-life show. The movie was a box-office bomb, and even though Springer may not have gotten an Oscar nod, he did score himself a Razzie for Worst New Star.
7. Shady Dealings Behind The Scenes on the Jerry Springer Show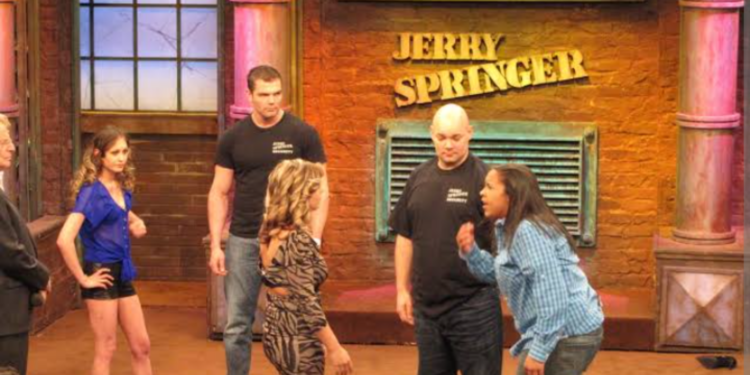 According to an assistant producer, the stories aired on Jerry Springer were mostly real, but they occasionally did "shady" things to get the guests on air. At the end of each episode, a phone number would be put on-screen, and people would stand by to take incoming calls. Most of the time, viewers impulsively called in, and the producers (if their story sounded real or very good) would ensure the guests were flown out the same day and put up in a nice hotel overnight. This was to ensure that they never had a chance to think it through before appearing on camera the next day.
8. Jerry Springer Did Not Watch His Shows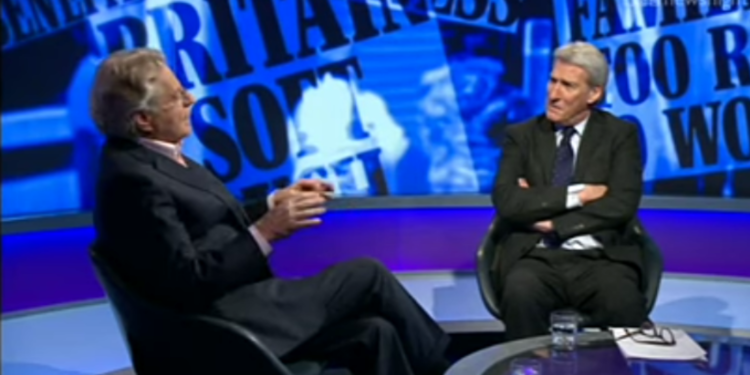 Jerry Springer never actually watched his shows. With the popularity and notoriety of the Jerry Springer Show surging, the BBC made plans to air a more toned-down version for British television audiences. In an interview with the BBC, Springer stated that he didn't watch his shows because he felt like it wasn't aimed at him, and as such, it didn't interest him. He added that he actually liked the guests who appeared on it. "My show is about outrageous behavior, so by definition, everyone on the show has to be outrageous," he said. "Most of them are not wealthy, and they're not well educated, but I like them. I find them very refreshing. They don't put on airs."
9. A Guest Who Featured on the Jerry Springer Show Was Found Guilty of Murder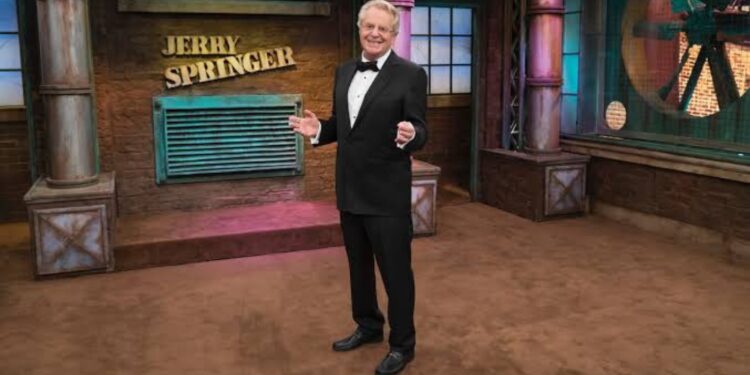 In 2000, a Jerry Springer episode called "Secret Mistresses Confronted" aired. It featured a husband, his new wife, and his ex-wife. As usual, they got into a tiff after the newlyweds accused the ex, Nancy Campbell-Panitz, of stalking them. Sometime after the show aired, a friend of Nancy discovered her bruised and beaten body inside her home. In 2002, the case went to court, and the judge found her ex-husband Ralf Panitz guilty of second-degree murder and handed him a life sentence in prison.
10. Jerry Springer Was Diagnosed With Cancer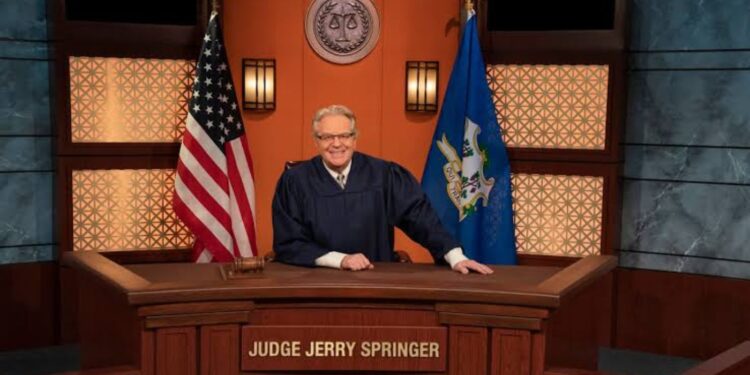 The news of the death of Jerry Springer came unexpectedly to many fans and non-fans alike. The controversial TV show host had maintained an influential career in showbiz and gained recognition for his work over the years. Springer died peacefully at 79 in his home in Evanston, Illinois. Jerry Springer's family spokesperson confirmed he was diagnosed with pancreatic cancer.
Save
Tell us what's wrong with this post? How could we improve it? :)
Let us improve this post!