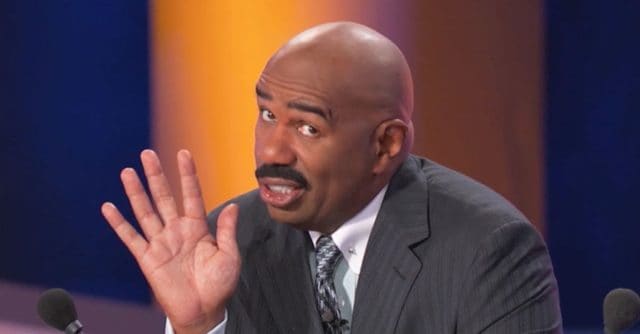 Game shows have been popular with audiences since the 1960s. The hosts that we've come to know so well have kept us entertained while giving contestants the chance to win spectacular prizes. Although most of the early game show hosts have long since retired or passed away, new representatives have filled the position. In addition to a few of the old nostalgic game shows still on the air, there are new ones that offer a variety of genres. The host sets the tone and they are an important part of the formula that makes or breaks the show. Here are the top five game show hosts on TV right now.
1. Alex Trebek host of Jeopardy
Jeopardy is a long running television game show that has long been a favorite of intellectuals for since 1984. Alex Trebek, the native of Canada is still as intelligent, witty and sexy as he was years ago and he's also still hosting the series. Jeopardy is a Merv Griffin production. Contestants are asked to provide the questions to answers given to compete for cash and prizes. Trebek's dry humor is infused throughout the segments but what amazes us is the cool and intellectual demeanor of the host. He's a guy that has it all. Looks, personality, intelligence and a successful career as a beloved icon.
2. Pat Sajak Wheel of Fortune host
Pat Sajak, like Alex Trebek has hosted this game show since 1983 and is still going strong with his co-hostess Vanna White. Three contestants try to guess hidden phrases by spinning the wheel and guessing one letter at a time until they have enough of a clue to take a chance on getting it right. They compete for cash, vacations, cars and other prizes. The popular game show host is light hearted and makes the show fun to watch.
3. Tyra Banks hostess of America's Got Talent
Tyra Banks famous for hosting the reality game show America's Top Model has taken the place of former host Nick Cannon on the sensational America's Got Talent. This is her first season hosting the show but she is off to a great start. She brings a great sense of humor along with wit and a great stage presence that helps to move the show forward. Nick was hard to replace but Tyra is doing a great job and fans are excited to see her on the show.
4. Drew Carey host of The Price is Right
Bob Barker hosted the popular game show until 2007 when Drew Carey took the helm as host. Contestants are told to "Come on down" as four lucky audience guests are invited to compete for cash and prizes. Each must guess the prices of everyday items. the winner participates in three more pricing games then spins the big wheel for a chance to head to the Showcase Showdown. Only two highest winners of this round go to the final where they play for more prizes.
5. Steve Harvey host of Family Feud
The show is still on the air in an updated version of the hit game show previously hosted by Richard Dawson. Five members of a family are chosen to compete against a rival family for the chance to win $20,000. A member from each family competes to get the fastest and most popular answer to a survey question for the chance to start the round of questions and answers. The first family to reach 300 goes to the final round for a chance to win the big prize. Harvey is well liked in this show as his bubbly personality sets a happy and positive tone for the show. He's rooting for all of the contestants to win.
Save