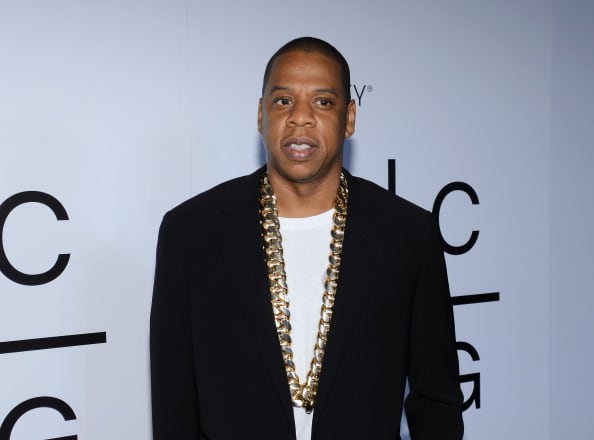 There's a lot of joking today about which celebrities out there are actually members of the Illuminati, due to their wealth, success, and influence in the world. While some of these suggested people (even with the power that comes with her last name, does anyone really think that Paris Hilton is part of this secret, powerful society?) don't really make any sense at all, other possible members are actually quite believable. Here are 10 celebrities that we're convinced are Illuminati members.
Photo by Larry Busacca/Getty Images for Samsung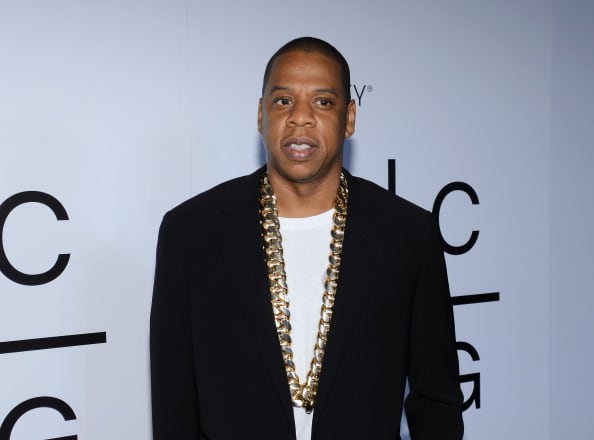 Jay-Z
Jay-Z is probably the star that most people believe is actually in the Illuminati. With an incredible net worth, a hand in almost every popular industry (from music to clothing and everything in between), and his constant use of the Illuminati diamond hand sing (not to mention his encouraging of his fans to join him by "raising their diamonds"), there's more evidence that Jay-Z is a member of the Illuminati than any other celebrity out there.
Photo by Larry Busacca/Getty Images for Samsung
Beyonce
If Jay-Z is part of the Illuminati, it would only make sense that Beyonce would be as well. Her net worth is almost equal to his (and together, the two of them are one of, if not, the richest couple in the world right now), she has legions of followers who will do almost anything she says, and she also frequently uses the diamond hand gesture while on stage. If the Illuminati is as real and as powerful as everyone believes it to be, it would make perfect sense for them to have both Jay-Z and Beyonce, who are, without a doubt, the most powerful couple in the United States right now.
Photo by Buda Mendes/Getty Images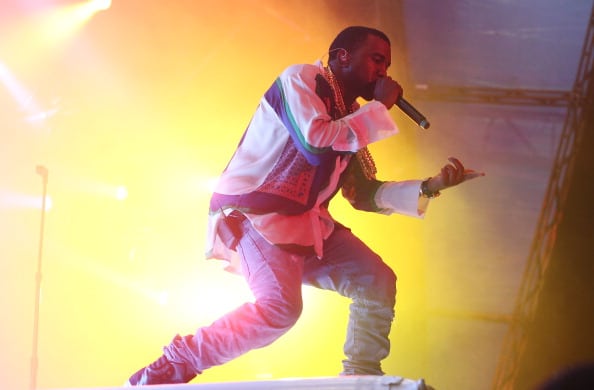 Kanye West
Oh, Kanye West. What a truly insufferable tool he is. However, he's also enormously successful and, similar to Jay-Z, very active in numerous industries throughout the country, which gives him a surprising amount of influence. Personally, I'll never understand what the appeal is when it comes to Kanye, but there's no denying that he has made a major impact on American culture and has attracted an almost cult-like following. Like Jay-Z, it just makes sense for him to be a part of this organization. He has it all – the money, fame, and power.
Photo by Mark Metcalfe/Getty Images
Britney Spears
Nowadays, Britney Spears barely registers as a blip on anyone's pop culture radar. However, back in the early 2000s, there was no pop star bigger than Spears, and she had in her hands in the music, film, and clothing industries, not to mention numerous others. However, after her very public mental breakdown, it's unclear whether Britney would still be considered a member of the Illuminati or not. In fact, many conspiracy theorists believe that the organization may have been behind her personal and professional meltdown.
Photo by Jason Merritt/Getty Images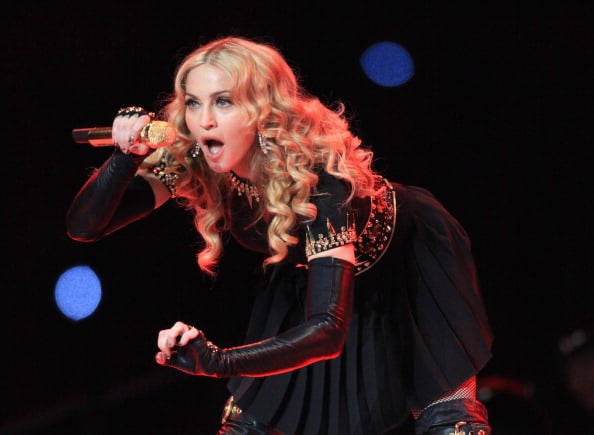 Madonna
Before Britney was America's biggest pop star, there was and would always be Madonna. Madonna's continued presence in pop culture is enough reason to think that she may be an Illuminati member. However, what gives this theory a little more creedence is that she's also used Illuminati imagery and symbols in many of her performances, including her one during the Superbowl.
Photo by Christopher Polk/Getty Images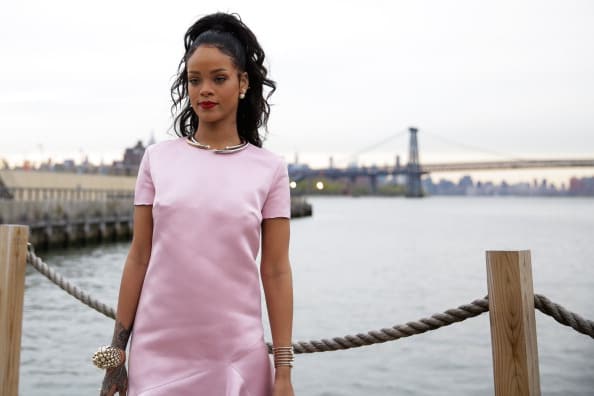 Rihanna
Rihanna's makes this list mainly because of the music video for her song "What Now," which is filled with Illuminati imagery. Additionally, like Jay-Z and Beyonce, she has also frequently and publicly flashed what is believed to be the Illuminati, diamond hand symbol.
Photo by JP Yim/Getty Images
Lady Gaga
Apparently the Illuminati just can't get enough female pop stars, can it? Lady Gaga's eccentric personality and odd fashion choices may make her seem like a questionable choice for an organization that prides itself on secrecy. However, with Gaga's intense and loyal fanbase of "little monsters," she's proven that she possesses the ability to control and influence a great number of people. Furthermore, many Illuminati symbols can be seen in her music videos and performances.
Photo by Michael Buckner/Getty Images for SXSW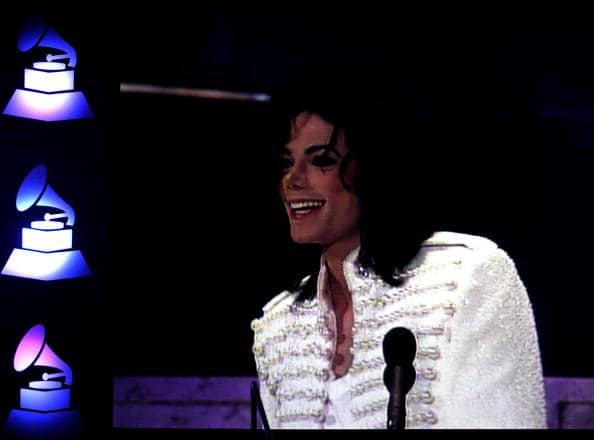 Michael Jackson
Prior to his death in 2009, it is widely suspected that Michael Jackson was a member of the Illuminati, due to the imagery featured on his "Dangerous" album cover. Even more interesting, however, is that some people believe that after Jackson became too popular, the top leaders of the Illuminati influenced and manipulated the media to ensure that Michael Jackson's career, name, and reputation were ruined. Some even go as far as to believe that the Illuminati was complicit in killing Jackson to prevent him from speaking out public and to preserve the organization's secrecy
Photo by Frederick M. Brown/Getty Images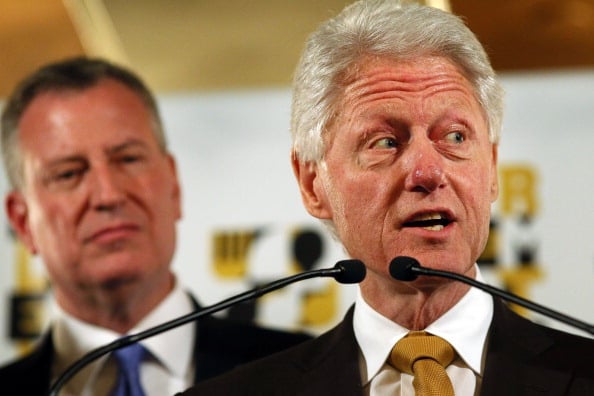 Bill Clinton
I'll be honest, I'm not too sure how convinced I am that Bill Clinton is an Illuminati member. It's just the fact that the idea of him being one entertains me so much that I had to put him on this list. Reportedly, there are photographs of Clinton using Illuminati hand gestures, similar to Rihanna. Additionally, Clinton is also rumored to be an illegitimate descendant of the Rockefellers, who people claim were an incredibly important and powerful Illuminati family. Maybe Bill's powerful Illuminati connections will help cement Hilary's win if she decides to run for president in 2016.
Photo by Spencer Platt/Getty Images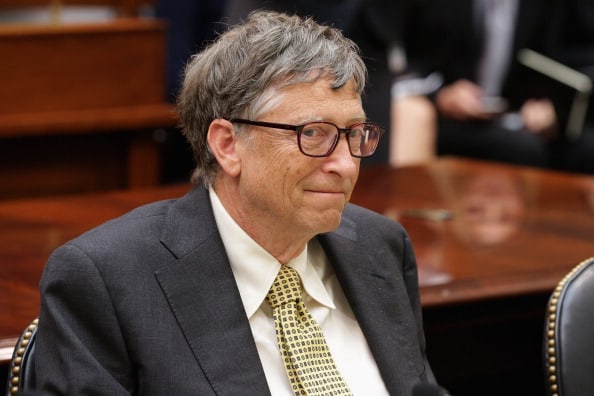 Bill Gates
From one Bill to another, the theory that Bill Gates is a part of the Illuminati actually makes some sense to me. Gates is responsible for some of the most revolutionary technological advancements the world has seen, but these new forms of technology have also made it easier for people to be tracked and monitored. Furthermore, he's one of the richest and most powerful men in the world, as Microsoft isn't strictly a computer company any more but has branched off into fields as well. My one question is this: if Bill Gates is a member of the Illuminati, was Steve Jobs one before he passed away?
Photo by Chip Somodevilla/Getty Images
Tell us what's wrong with this post? How could we improve it? :)
Let us improve this post!