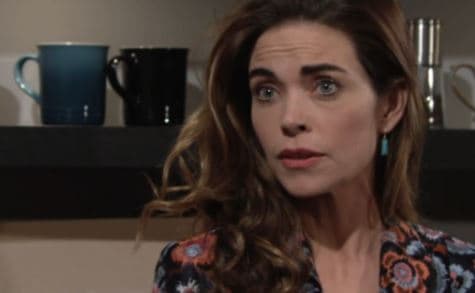 Young and the Restless fans are going to see things take a very dramatic turn for Vickie. It's still girls' night at Sharon's, and these women are still completely shocked to hear that this is happening in Vickie's life. They had no idea that JT was abusing her or that she was too scared to leave and doesn't know what to do. She's afraid for her life and things are simply not going her way. She's got to get out of this, and it turns out her friends are going to make sure she's all right.
They won't just have her back, either. They are going to make a secret pact to make sure that this man never hurts another woman as long as he lives or she lives, and this is pivotal. This is the moment they premeditate a murder that could send them all to jail for the rest of their lives. They don't even know yet that he is also responsible for what happened to Victor.
This news — when it arrives — will only make it more difficult for Vickie, and it will only make things more upsetting for them. Vickie will very likely blame herself for all this and what is happening, and she will very likely feel even worse about all that she's caused by bringing this man back into their lives. It's terrible news, and this makes us very nervous for her as she's been able to get her life together lately.