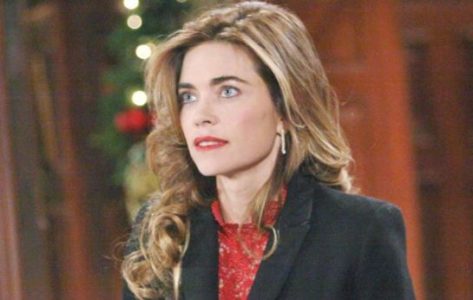 Young and the Restless fans know that Victoria is not at all happy about what's going on in the business. She was not happy to find out that Cane lied to her about what happened. She wanted him to tell her the truth. She wanted him to confide in her and tell her what happened when things went down at that hotel. She gave him the opportunity to tell her the truth and to make it right — and he chose not to do it.
He chose to lie to Victoria — his business partner. She's not happy that he lied, and she's even less happy when she has to settle a lawsuit and pay big bucks to Juliet after it all went down. There is nothing in her that's happy right now, and she's about to rectify that situation. She's not about to let him ruin it for her.
There is no reason she wants to keep Cane aboard, and she's going to make some changes. Will one of those be that he is going to lose his job or go through the embarrassing act of a forced resignation? We don't know what she might make him do, but we do know she's going to make sure he pays for putting her name in the mud and for putting their business in jeopardy as a way of getting back at Billy and of taking down Juliet and creating this entire mess to begin with. And we can say we agree with her thoughts about this situation.