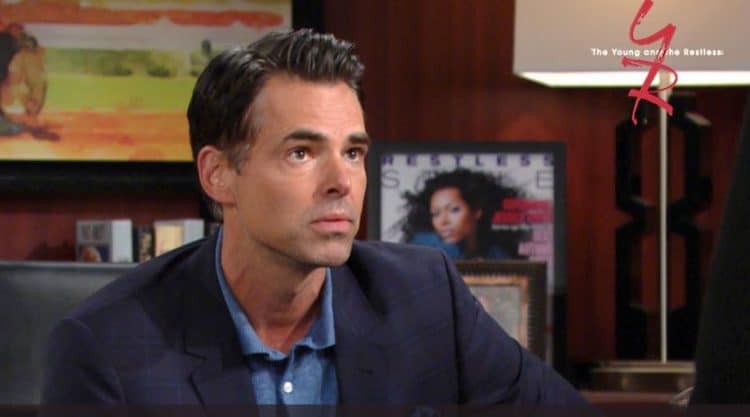 Young and the Restless fans did not want to miss any drama, and that is exactly what just happened for them. There was so much drama that we don't even know where to begin. How about with Summer? She's working on trying to seduce Billy, figure out Kyle, and make her mother as miserable as possible, and that is a lot of work for someone her age. And she's found out a way to make that so much easier for herself when she found out her mother slept with her father. She knows that her mother and Nick are not together. She knows her dad is with Sharon and her mom is with Billy, whom she's been trying to seduce for a few weeks now. And now she knows her parents cheated on their respective spouses with one another, and she's more than a little happy about all of that. She can take this information and run with it as far as she can, and she will do just that as often as she can.
And then there is the fact that we also saw that Sharon's party had some drama. Her gathering did not go as she planned, and now Cane and Lily are fighting. He has plans for her and he wants her to go into her life with all that she's able to go into with, but she's not going on the run. Or maybe she will. We don't know, but she's upset with her husband when he begins making decisions for her and encouraging her to do the things that she is against. Their fight won't last long, but we also know that Nate is going to continue to get on Victoria's bad side — and that will not bode well at all for him.
What's Happening on the Young and the Restless
https://twitter.com/YandR_CBS/status/1029409134897127424?ref_src=twsrc%5Etfw
If we have to pick one person this week with whom we relate to the most, it's Mariah. Look at this GIF and tell us you haven't done that at least 7 times already this week, and we aren't even halfway through just yet. It's been one of those weeks already, and we have to go with her reaction. And we might actually adopt that reaction to about a hundred other things in life. See, realize, walk away, pretend it never happened. We feel we are there in the moment, and we are not even ashamed of that in the least. We love Mariah's reaction here.
What's New on the Young and the Restless
Kyle and Summer uncover damaging evidence today on #YR. pic.twitter.com/L5kJBM4CiH

— Young and Restless (@YandR_CBS) August 14, 2018
Lily is prepared for all that is going to come her way. She's not happy, she's very upset, and she's not going to get through this easily at all. She's in a situation that is nothing more than just a big mess for her, but she has to get her life together. She has to do this, and she has to make the decision she feels is the right one. Her family is sad. She's sad. Her life is not looking good. Her brother is blaming her. Her husband is mad she will not go on the run. Her father is struggling either way. And everyone is upset. But she will face the consequences of her actions, and she will do it with a brave face even though her husband thinks she's making a poor choice in this matter.
We will also see that there is no chance Phyllis can keep her own secret in the meantime. She's going to be discovered, and she's going to be made very upset when her secret is taken to the rest of the world. It's going to hurt many people, and there is not a lot she can do about that. She does have to figure things out on her own, but she's not sure how to do that and still get her life back on track in the meantime. She's upset, and she's unhappy, and she's got a lot to figure out. She's going to struggle, and this is going to be uglier than it will be pretty.
Stay tuned for more Young and the Restless and be sure to check out TVOvermind daily for the latest Young and the Restless spoilers, news, and updates.