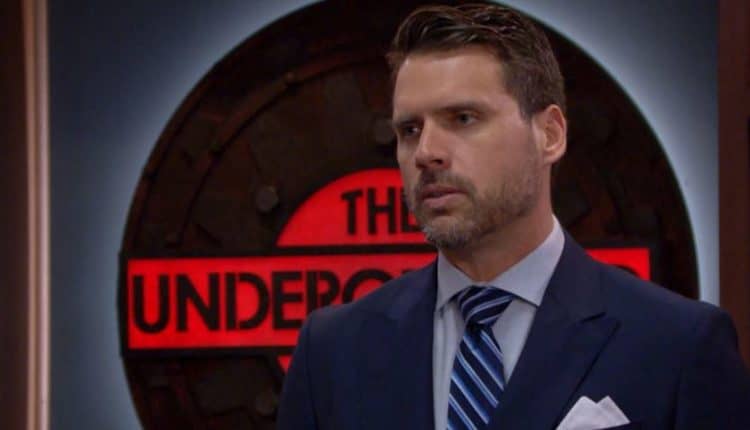 Young and the Restless fans are just sitting over here wondering how much longer it will be until Summer basically self-destructs. She's a hot mess with so much to offer, but she cannot get out of her own way to allow herself to make any positive changes in her life. She's also not making much sense in terms of her life, but she's looking to make sure Kyle can give her what she needs and what she wants. He's into Lola, though, and that's not going to end well for either of them. Sharon, on the other hand, is in yet another difficult position. She finds herself in those positions all the time, and we are convinced it's time for her to find a new position in which to put herself. But, she's here again, and she's going to rely on everyone else in her life to fix her problems for her.
Devon is not going to do much more than try and get Ana in the spotlight. He's still hurt, but he has a plan and he's not going to stop until he gets what he wants. And then there is the stuff that is going on with Summer and her newfound information. She knows that Kyle and Lola are not in a good place, and she was pretty happy to learn that information. We can expect to see her use that to her advantage if she can, and that's how she rolls. But, there is so much going on that we can't keep up with, either. Nick is still at a crossroads in his life. He wants to distance himself from the awful stuff his family does, but he cannot stop defending them. He is a mess, but what will he do about that? There's not that much he can at the moment.
What's Happening on Young and the Restless
To honor Kristoff St John, help us flood our timeline with photos of him during today's airing of @YandR_CBS. Post your favorite photos of him, with him and for him today while you're watching live or later on your DVR. #YR #picturesforKristoff RT to spread the word pic.twitter.com/AOEBOdN7QH

— CBS Daytime (@CBSDaytime) February 6, 2019
We are so touched by all the photos that everyone has shared of the late actor, taken from the world all too early in his life. This is a touching and beautiful tribute to him.
What's Next on Young and the Restless
It's February which means it's time to fight for love, family, and get on board the #YR love train! 💕 pic.twitter.com/hra2Didm17

— Young and Restless (@YandR_CBS) February 2, 2019
Nikki and Victor might not always get along in life, but they do manage to come together in their times of need. And this is one of those times. They have to come up with a move that will allow them to focus on their family and what that means to them, and we aren't sure they can handle what might happen if they are not careful. This thing is getting to them, and they are not making much effort to move on from it — and that's bad news. We are all hoping for a little something to come out of this that might just work in their favor, but they will sit down and see if they can come up with something to make it all work for them.
And then there is Sharon, who is going to comfort Nick. It seems that no matter what comes their way or what they do in life, they always end up back to this point in their lives. They are so good about it, and it definitely makes us think there is a good chance they will eventually end up back together. They do have some very interesting moments. Kyle, on the other hand, is in the middle of a situation with his own life. Summer is making his life difficult, and she's not really all that concerned about how that feels for him. But he's not happy, and he's going to find himself in a position where he has to defend himself to everyone to make things work.
Stay tuned for more Young and the Restless and be sure to check out TVOvermind daily for the latest Young and the Restless spoilers, news, and updates.