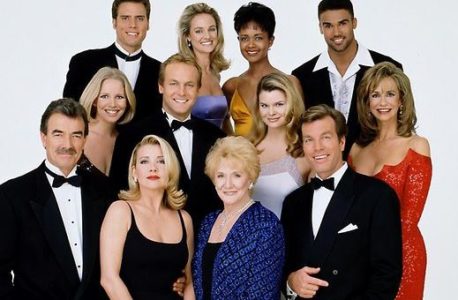 Young and the Restless spoilers this week really did not answer much of anything, but it did bring out more questions. We have been wondering what might happen with Billy. He is so upset about his lack of relationship to Bella — but he's pretending he's not. We aren't convinced he is not the father of this little girl, but that's not our place to say. What we want to know is what might happen now that they are in the middle of this transition in their lives. Billy is looking hard to be with Victoria, but he's actually sneaking around with Phyllis — who is supposed to be with Jack.
What is going on here? Jack already caught them together, and he's less than pleased. We know this doesn't bode well for either of them, but we also know it means there is a chance they can both start over. Will they do that with one another, or will they choose to do it another way? Can these two really get their life together, or will they need to spend more of their time looking elsewhere? Is Victoria going to decide she can't be with Billy now that he's been with Phyllis, or does she understand that he can do what he wants to do when they are not in a relationship?
We have no answers — yet. But we suspect that Victoria won't take kindly to this. The stress of what is going on in her own family might make her upset more than ever, and this won't help the situation. She's not going to give Billy another chance anytime in the near future, and Billy might end up regretting his decision to do some short-term fun stuff with Phyllis. We just don't think he's interested in anything that's long-term with her. Will this make a bigger mess of his life, and will this make an enemy of Jack?