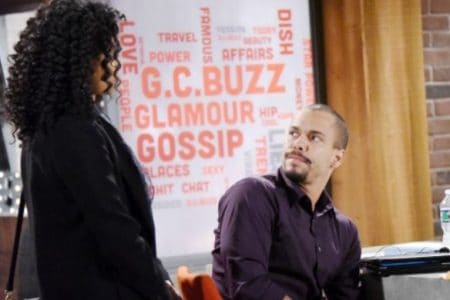 Young and the Restless spoilers indicate Friday ought to be quite interesting. As we saw on Thursday, Sharon can't quite get enough of Dylan. She's already given up her daughter to other people so she could go with him when he escaped town for his own good, and she didn't even go get her daughter when she made that choice. Her parenting skills are questionable, and her obsession with Dylan is a bit extreme. We're going to see her beg Paul to take some of Dylan's things to him. She doesn't know where he is, but Paul does. She's so desperate to get back into his life she will do anything she can to find him. Paul tells her no, and he asks her to let it go and move on. So not what Sharon wants to hear right now.
She knows her marriage is over, but she's shocked when Paul brings her the deed to the club. She's going to wonder if divorce papers are next, and she's going to find it impossible to move on from what she feels is the worst thing that ever happened to her. When Sharon runs into Nikki at the coffee shop, she's going to lose her mind. Nikki ended up with Sharon's milk dumped all over her head, and that was just the beginning. It's only a matter of time before Sharon does something else ridiculous and stupid, and we think she's going to make a point of doing that sooner rather than later. Chelsea is not happy when Nick makes a social media comment that Connor and Christian look so much alike, and she's going to delete the comment as soon as she sees it. She's going to worry how many other people saw the comment before she was able to get rid of it, and she's going to worry people might wonder what is going on with the boy.
Finally, we got to see Victoria stop Billy from kissing her, but we have reason to believe she's going to regret that decision as the weekend comes to a beginning.