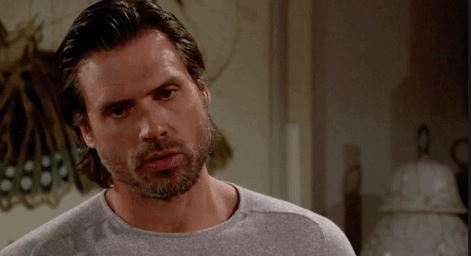 Young and the Restless will see Nick face some serious temptation. We can all guess what that is, of course. He has Sharon right in front of him offering herself to him. She wants to be with him and spend some time with him, and that's not going to be easy for him to deny. He wants her, but he's working so hard on making sure that things don't go too far for them. He wants to take things slow, but she's there with all this stress on her plate as she is working so hard to keep a secret.
She's dying on the inside. She's struggling to keep the secret regarding JT and what the women did, and she can't do it. And now she's got Nick right in front of her and she wants him. She needs the distraction he can offer, and he's not willing to take it. She's going to do all she can to get him to change his mind.
But we hear that he will find a way to continue to deny her and what she wants from him. She's not going to do anything he can't say no to, but it's not easy for him. She might not understand why he won't be with her, and that might make her feel even more stressed out. And right now it might just hurt her that he is able to continue telling her no about this and all it offers. It's not good for her.