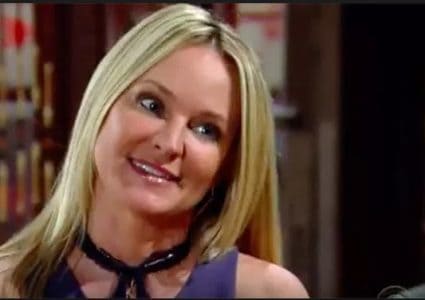 Young and the Restless fans have been wondering about Zack and Alice for some time now, but for other reasons than they seem. Sharon has been very suspicious there is something going on with Alice after she noticed a few things. She's got it in her mind that she must be involved in a local sex ring that's going on, and she's not convinced this woman is up to any good. But did she suspect Zack was also involved? We aren't sure about that, but we have reason to believe he is involved and things are not looking any better for him, either.
But Sharon has to take things where she can. She has more to figure out and learn, and she's working on getting things handled to the best of her ability. She's not looking for an easy way out, but she is looking for a way to make sure she's able to take them down and do the right thing. Will she? And what will happen when she goes to Mariah with what she knows?
We also hear that Mariah is eventually going to realize that Tessa is somehow indirectly involved in all this, which is very bad news. She's getting closer and closer to her, but she's going to find out that not everything is what it seems when you become blinded by personal feelings. Is this going to ruin her, or will it make her stronger because of it all?