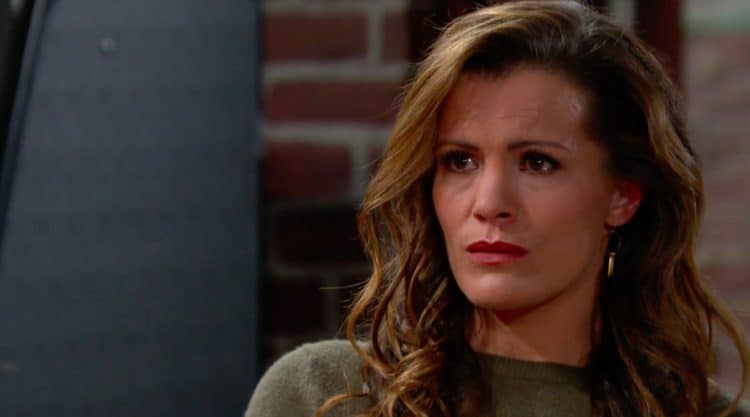 Young and the Restless fans aren't sure what is going to happen now that everyone has decided this is a week of struggle. With the holiday coming up and all, it seems as if we'd see people being more thankful and appreciative of what they have in their lives, but it seems as if they don't feel this way. Nick and Chelsea are struggling more than anyone right now, and neither of them are feeling very thankful as we go into Thanksgiving. They have so much on their minds right now, and they are not sure how they will get through what is their new reality. There is so much going on that they cannot fix or handle, and they are so raw and emotional about it right now that we don't think they can see a way to make it better. We get it, and we appreciate it, but we don't know how they will focus on that in the moment.
Otherwise, we know that Kyle has to do something. If he plans on keeping his place at Jabot, he has to focus on his work and his reputation and stop focusing on what he feels is all the injustice that is going on in his life with Theo. Unfortunately, we don't know if there is anything else going on in his life he can focus on more than this in the moment. He's struggling. We get that, but we also get that he has to get his situation in order before anyone else can move on. He needs this, or he will lose everything he's been wanting so much and working so hard for. He creates such a constant struggle in his own life, and we don't get why. He's better than that, and we all know it.
What's Happening on Young and the Restless
The scandals continue at The Grand Phoenix! #YR pic.twitter.com/DKJWN1LNFa

— Young and Restless (@YandR_CBS) November 26, 2019
Could this possibly be our new Thanksgiving face motto?
What's Next on Young and the Restless
Theo invades Kyle's territory today on #YR. pic.twitter.com/XXGx1EQhBA

— Young and Restless (@YandR_CBS) November 27, 2019
Things are not going well for everyone here in Genoa City today, and Cane is one of those men who is not getting things his way. He's in a position today where he has no choice but to sit back and face the music. It might not be going well for him, but he's not someone who has much of a choice in the matter. He's living his life, it's not working out well for him, and he's not sure how to focus on other things. He's a man who has to focus on other things in his life, and that's all there is to it. On the other side of things, we also have to consider the fact that Adam and Chance are doing their best to discuss what is going on in their past. They have to do a few things that mean going over the things in life that work out for them, that didn't work out for them, and that might work out for them.
Chelsea is going to find that things are testing her today. She's going to be put to the test in terms of a few things that are happening in her life, and it's not going to go well for her. Will she pass her test, or will she end up failing and things will go even further south for her? We don't know, but we do know that it is Thanksgiving and we want to wish you all a very happy one. Spend the day with your friends, family, and loved ones and have fun. Enjoy this time together.
Stay tuned for more Young and the Restless and be sure to check out TVOvermind daily for the latest Young and the Restless spoilers, news, and updates.