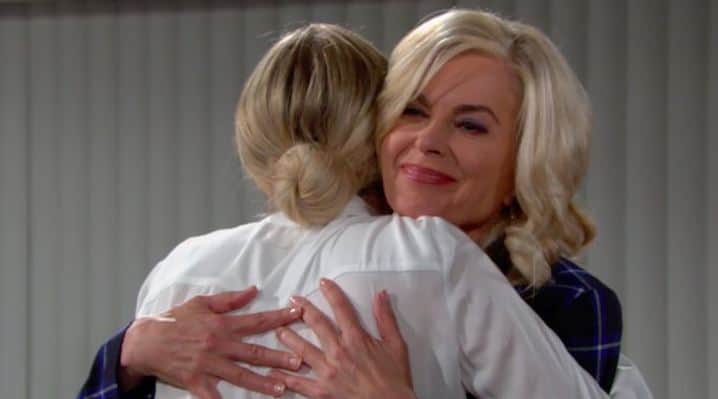 Young and the Restless fans are just sitting over here wondering who much longer it will take for everyone to just ruin their own lives this week. It seems that everyone is doing everything they can to make that happen, and they aren't going to get much of a reprieve from things. They don't make good decisions, and they all make their previously bad decisions even worse because they are not going to make good ones as a result of what is going on. Ashley will not just let Neil romance her the way she should. She needs some happiness in her life, and she needs to make sure she finds love. She is not going to make things any easier on herself right now, but she's also not resisting as hard as we thought she might. But for now, though, this is a mess.
Victoria and Nikki are worried, and they are making a big mistake by not bringing in the rest of the family. However, Victor and Nikki are both beyond mad and upset with Nick for ruining the one good thing he had going on. They are not surprised by Phyllis and her decisions, and Bill is just sitting there mad and upset by what is going on in their lives. They have some issues with things that they don't even really realize, and this is one of those things that will not make much of a difference to them as a whole. They have to get their situation under control, but they all seem to be making it worse. The only person who seems to be doing all right at the moment is Summer, and even she just got some bad news when reality hit her hard right in the face. It's a mess.
What's Happening on Young and the Restless
Today on #YR, Ashley celebrates a victory and Rey supports Sharon. WATCH FULL EPISODE: https://t.co/8TrCt43IN1 pic.twitter.com/f9vthB1ari

— Young and Restless (@YandR_CBS) October 9, 2018
Who didn't see that one coming? She's the new CEO, and we cannot be more excited about it. That is mostly because we know that Eileen Davidson is leaving the show soon, which means there will be some seriously amazing drama unfolding in the near future.
What's Next on Young and the Restless
Coming up on #YR, Phyllis confronts Sharon, things heat up between Kyle and Lola, and Jabot's new CEO has a secret. pic.twitter.com/B2dpytap45

— Young and Restless (@YandR_CBS) October 8, 2018
Things aren't working out well for people like Phyllis and Sharon. They are having some issues they cannot seem to stop from happening, and we just don't know if there is something they can do to make this all go away. We think that they both know that Phyllis and Nick were wrong, but the fact that they are going to butt heads does not surprise us. Will they fight? Sharon is beyond hurt and upset, and we think that there is so much going on that they cannot keep their situation under control. Will they agree to disagree, or will Sharon be able to tell Phyllis that she doesn't care that this didn't mean anything? There is just a lot happening right now.
Furthermore, there's Noah not at all impressed by Tessa. He has some words for her, and he's not going to make it a situation. He wants her to know that things are not going to go well at all, and they are not going to make many people happy with their situation. There's a lot that they don't seem to know how to focus on, and we don't know that they can stop. Mariah needs to know that this woman is as into her as she is, and she's just not getting that from her. Things are not looking good, and it is a situation that they cannot get on the same page with. They are not in a good place, but we thought they might be able to work through this.
Stay tuned for more Young and the Restless and be sure to check out TVOvermind daily for the latest Young and the Restless spoilers, news, and updates.