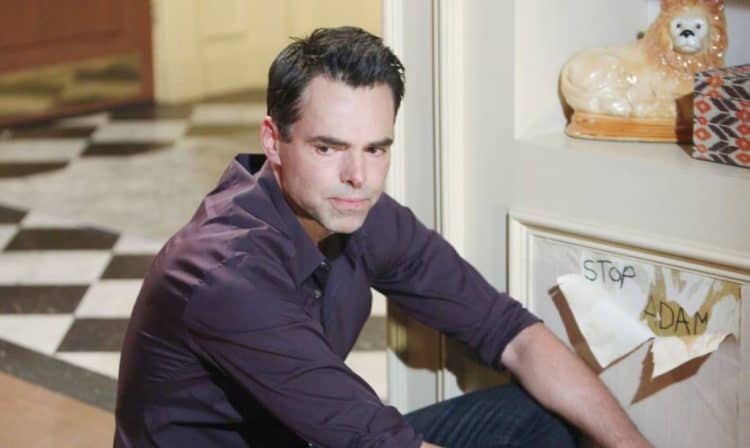 Young and the Restless fans aren't sure what to do with everything we are learning about Adam. He's decided to go ahead and not do things that will hurt the child he wants, which means he is dropping the custody battle. But, he is also doing things to make sure his entire family is aware of why he is doing it, what is going on, and not to get too comfortable with him. There is not much about him that we understand in this moment, but what can we do about that? He is a man who has so much more to do and offer than we think he does, and that's just something we cannot handle. We do, however, think that there is something else going on around here. We think that he is a man who has more issues than he doesn't have, and he's not going to give that up before things are a mess.
On the other hand, Brittany is back in town, and we cannot imagine she has anything good to offer, say, or do around here. She is not the type, and that's the simple truth. For now, though, we can also say that there is a lot more going on around here. We think there is much more we don't know, and we think that we can see things unfold. Chelsea is asking Adam to make some good decisions, to do the right thing, and to be the good person she feels he can be, but we are not all that convinced he can be a good person or that he is one in general. He's a mess, and she knows it. However, could her words allow him to make some better choices and do some right things in the grand scheme of things? Maybe.
What's Happening on Young and the Restless
When you realize there's just one more day until Friday! 🎉 #YR pic.twitter.com/hixqAa2Cbs

— Young and Restless (@YandR_CBS) August 22, 2019
When you realize this came from last week. But not until after you thought it was closer to Friday…
What's Next on Young and the Restless
The war is on, the future is at risk, and old wounds run deep. Tune in and see it all this week on #YR! pic.twitter.com/9DOO97lFja

— Young and Restless (@YandR_CBS) August 25, 2019
We know that there are so many things we cannot imagine going on right now, and we do get that. But, for now, we also know that Devon is getting some bad news about Katherine's will. Perhaps it is not bad news so much as it is just disturbing news. What is going on in her life, and what was she thinking when she created this will? Is there a chance we will get to learn things we did not know about in the past? And is there a chance we might get to see a few things unfold we didn't see coming earlier than we did before? We don't know if this means anything at all, but we do know that there is more to this than meets the eye. We know there is so much going on that we cannot help, but this might not be the situation it appears to be.
We also know that there is a lot we cannot handle in regards to what is going on with Lola, who wants to see Rey forgive Sharon for what happened. She does want to see her brother happy, but she's also in the middle of something that she doesn't have time to be in the middle of with her own wedding going on fresh in her mind right now. Why is she bothering with this when it's not that important right now? We cannot decide, but we hope it means something more to her than it does to him. We can't figure it out, though.
Stay tuned for more Young and the Restless and be sure to check out TVOvermind daily for the latest Young and the Restless spoilers, news, and updates.