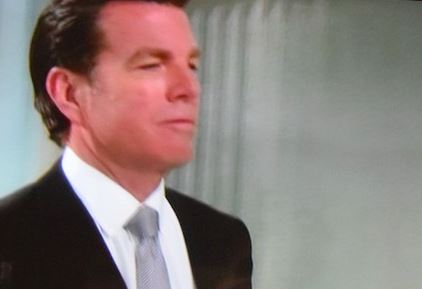 Young and the Restless fans can see that Kyle is very much enjoying his new role taking over Jack's job at Jabot, and we hear that he even plans on learning a little something here and there. Not business-wise, of course. He wants to cement this situation to his favor, so he's going to go out of his way to make sure that he can get his life in order by finding out how else he can ruin Jack. The fact that the man is locked away for a crime he did not commit doesn't seem good enough.
It just so happens that his mother is back, and she's in her state of memory loss to a point that might just benefit Kyle. We know that Jack is not a real Abbot. We've learned this, and Ashley and Abby are working very hard to keep this information from becoming public. It will ruin Jack and their family if they are not part of the actual family. If his paternity results are made public, it will ruin their entire world.
But Dina is a problem. She's not keeping things to herself. She doesn't know how to anymore. And she's about to share all this with Kyle, which means he will end up having a very ugly situation to deal with. And that won't go over well for anyone else. They have to handle this now, but it turns out it might already be a bit too late for all of it to happen.