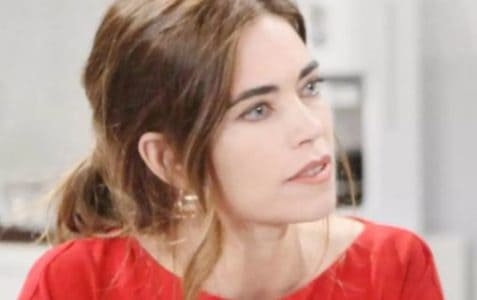 Young and the Restless fans are well aware that JT is dead and gone, but it turns out that Paul does not know this. He's found out a few things that might just take a drastic turn for the lives of many. One of those things is that he doesn't know is that JT is dead, but he has some new information that might lead him to want to arrest this man for the attempted murder of Victor. And that means good news for Jack. If there is new evidence that points to someone else being responsible for this situation, he gets to go home and not be charged with this crime.
He can take back his business and worry about his own life. And then there is Victoria. When Paul discovers that his most wanted suspect is dead, he will have a few questions for the woman who was in a relationship with him prior to his death. Victoria will candidly tell him she has no idea where he is or who would kill him.
And then she hopes that her friends and frenemies will keep their mouths shut long enough to ensure that there is nothing else going on. She needs them to keep their word and act like nothing is wrong, they did nothing wrong, and nothing will come of this. She is terrified, but she will do this and hope for the best. But what happens when she finds her brother putting pressure on the police to find out what happened?