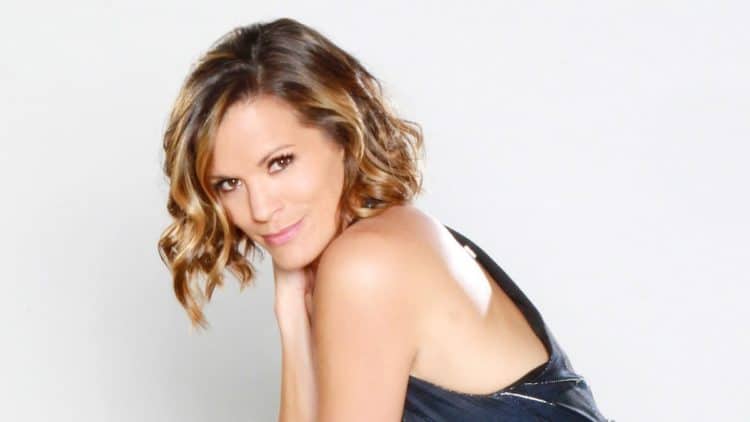 Young and the Restless fans do not think that there is even a slight chance that Nick and Chelsea will make things work. The moment she allowed Adam to trick her into moving in with him was the moment she made her bed. She thinks that he is only looking out for Connor, but we all know that it is so much more than that. It is so much more than just him trying to be there for the boy, but him trying to get her to fall back in love with him, leave Nick, and him get his way. There's nothing that will change that, but we think that sometimes she has to go back and learn from the past. She won't, but we've learned so much about her and her life from the men she's been with. Want to take a look with us?
Billy
When she first came to town, she was with him. They were a couple, and they were a thing. This was back during the time that Billy let his inner bad guy out all the time. While we might be stretching it to call him a bad guy, we do mean he was troubled. He had gambling issues, drinking issues, and many other issues he was relatively unwilling to handle in his life as things were ongoing. He was a problem for her, and she was a problem for him. But, she was a con artists and a not-so-nice girl herself, so they made sense. They were one another's bad luck charm, and they continued to drag one another down. It was not until they decided not to see one another anymore that either of them actually made any positive life changes, but that ended up helping them out more than ever. He might be one of the best things that ever happened to her as a result of all of that.
Adam
They have been off and on for so long, but she's never fully trusted him. She knew he was not the nicest guy on the block, yet she did all she could to spend time with him and make things right. She had a baby with him. She lied to him because she was afraid he would take her baby and use his family name to get what he wanted from her. He did all kinds of things that didn't work for her, and she was afraid of him. When he died, and she was accused of being part of something to do with it, things changed for her. She had to leave, and she had to find a way to get back into her old life to make it happen. She did work so hard to get out of that life and to make positive changes, so we feel that this was a horrible thing for her and for them. He brings out the absolute worst in her every single time, but no one can see that. Or, maybe they can see that, but they certainly refuse to acknowledge it in any capacity.
Dylan
Her relationship with him was a complicated one because she didn't love him the way she should have loved him. She only need him in a moment that was nothing like the one she was living. She needed him in a moment that was so good that they had to find a chance to make things right. For example, we thought that things might change a bit for them, but she only needed him to pass of the baby she had as his own. She knew that the baby was Adam's, but she was not willing to share this news with him knowing that he might try to take the baby from her and keep her from being a mother. She slept with Dylan one time, but she pretended that she got pregnant that one time and let him think that the baby was his. Because he was a good guy, he offered to marry her and they did that. She did this only because she was protecting her family, and not at all because it was something she wanted in her own life.
Tell us what's wrong with this post? How could we improve it? :)
Let us improve this post!