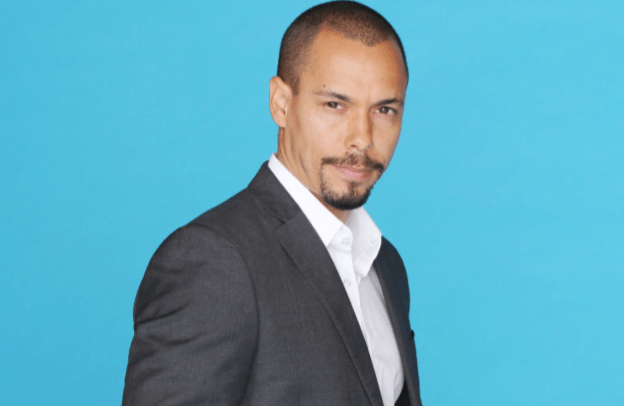 Young and the Restless fans were pretty excited about the 2019 Emmy awards given the number of people nominated from their favorite show. While not nearly as many people won as they were nominated, there were so many talented people recognized at this show, and it always makes us feel so good about so many things. We are going to sit back, recognize those who were nominated, and we are going to get to know a few things about them here and there. There might not be much we don't know about these phenomenal people, but we do know that they are all going to continue to make our day as we watch them take on the roles around them. Bryton James is one of those phenomenal actors who took it to another level this year. He is Devon, and he killed it. He lost his pregnant girlfriend-turned-wife in her hospital bed. His sister is to blame. His father died unexpectedly. He brought his A game for each and every one of those roles. And we want to know more about him.
His Name is Not His Name
One of our favorite things about Bryton James is that he has a stage name, and we are huge fans of a stage name. We love the privacy it gives people when they go out and they use their real name rather than their stage name. Imagine Madonna going out if her real name was Susan Smith. If she made her reservations under Madonna, everyone would know where she was going before she got there. Susan Smith, on the other hand, is no one anyone knows. Bryton James, however, doesn't keep his real name super private. He goes by Bryton James, but his real name is Bryton Eric McClure.
He's A Musical Man
He was exposed from a very early age to music because of his late father. His father passed in 2015, but he spent his life working as a musician. He wrote songs. He produced music. He did all the things. He got to get into the show business early in life because of that. One of his very first jobs was with a musician, and that musician is the late Michael Jackson. He was portrayed in a musical ad with the singer.
He Played A Famous Child
If you're around my age (which is 35), you probably remember growing on TGIF. It began at 8 pm on Fridays, which was the one night of the week we were allowed to stay up late because we didn't have school the next morning. We got to stay up late, we got to watch two hours of our favorite sitcoms, and Family Matters was one of them. He was the young Richie Crawford, which is why you are now going, "Yes! I knew he's always looked so familiar to me!"
His Onscreen Sister is His Real Life Best Friend
He and Christel Khalil are the best of friends. They are so close because they pretty much grew up together. They are kids who knew one another, and they took their friendship into adulthood. How fun is it to get to go to work each and every day with your very best friend? They have always been super close because they are more like siblings than anything else, and there is nothing that they have more than the protection of one another. He might not have any kids of his own, but he is the godfather to her own child, and he is also the godfather of his other co-worker's child. He and Daniel Goddard are also very close, and he plays the husband of his best friend on television. They have their television issues, but they are all the best of friends in their real life. We love that.
He's a Charitable Organization Founder
He is the founder of a beautiful charitable organization called RADD. Recording Artists, Actors, and Athletes Against Drunk Driving. He founded the organization back in 1996, and he's been an active part in how it runs, what it does, and the support it shows to those who make the decision not to drink and drive ever since. What a guy.