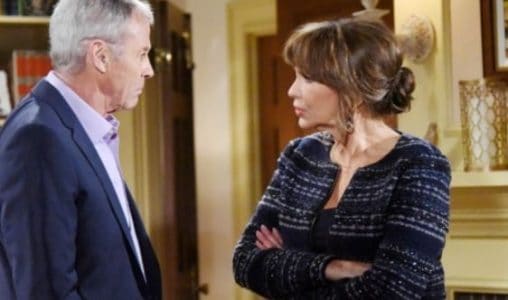 The Young and the Restless is back to bring some secrets and mysteries this week, and we can't wait to see what's going to happen. Gloria is unhappy with Jack, and she's going to do whatever she can to make sure he's miserable and taken down for his role in upsetting her. She's going to make sure he pays. She feels he owes her, he doesn't return the feeling, and she's out for blood as a result. Of course, Ashley is going to find out that Gloria is threatening her brother and she's not going to take that lightly, but no one seems to care. There's going to be some serious bad blood between these three, and it's going to get worse before it gets better.
We also have reason to believe that Hillary is going to do whatever she can to help Jack. She's going to find out that Gloria is lying about what she said Jack did, and she's going to see if she can find evidence to prove it. She's certain that he did not harass her sexually, but she can't prove it with Gloria threatening to talk about it and bring him down. The problem is that everyone seems to think that Hillary just wants Jack for herself, so they're not all that inclined to believe she's honest.
Now we have another issue to deal with. Gloria has found out a little secret about Ashley, and she's going to share it with everyone if Ashley continues to try and take her down. Ashley is not really John Abbott's daughter. She's actually Brent Davis' daughter, and Gloria has no problem telling everyone that this is the case. Everyone is going to be shocked when the find out what's going on with all these people, and there will be some serious consequences for all involved. Will Gloria get what she wants, or will she spill Ashley's secret to anyone who will listen? We aren't sure how this will go down, but we do have a feeling that it's going to end badly before it end well for anyone involved.