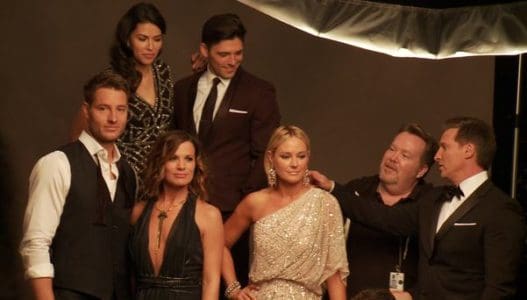 Young and the Restless fans know that Nick is the least happy person in the world right now. He's been looking into what happened to his brother, looking for a way to find out whether he is really dead and what really happened to him. We know he suspected Chloe after she got drunk, and that led Chelsea into finding evidence. That led to Chloe running out on her own wedding to find out where she can go to escape, and she's gone straight to Victor. In turn, this led Nick straight to Victor, and he overheard that Victor is the man responsible for the death of Adam. Now the entire family is angry, but they choose to protect the head of the family even though he had their brother killed.
Nick is not happy. He wants nothing to do with keeping Victor safe and out of jail. He wants nothing to do with it at all. He's so upset he wants to turn him right into the police and watch him rot as he suffers for what he did. He's not the only one, but he's the only one who doesn't care what happens to the reputation of the rest of the family if Victor goes down for what he did. But that doesn't matter to anyone else, and Nick is not allowing these people to get in his way anymore.
Nick seems to be very angry, and now we get to see as his violent streak comes out. Nick is going to hit Victor, and it's going to be ugly. It makes everyone wonder if Nick is a man with some violent tendencies, and that's the rumor going around. We want to put a stop to this rumor by saying we just don't see it. We don't think that this is the case at all, and we have some reasons why we think that. The only reason he hits him is because he hears Faith tell her grandmother that she wants to write an essay about someone she admires most, and that happens to be Victor. Nick can't handle it when Nikki confronts Victor and he tells her not to poison his own grandchildren against him. He's not listening to his father talk to his mother like that, and he gets protective. We don't think he's violet; just a son afraid for his mother.