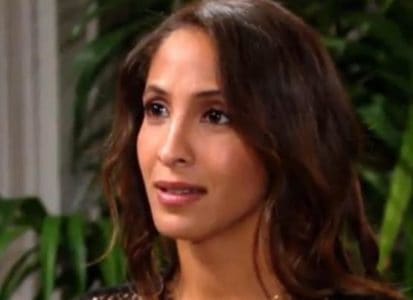 Young and the Restless fans are well aware that Cane and Lily have some big news, and that it's not going to end well for their families. Victoria has decided it's time to settle this suit brought onto the company, and she means business. She's not done with him just yet for his indiscretion, but we do know she's going to settle the claim outside of court in an effort to maintain the dignity and well-being of her family and her life. But is that enough?
Lily and Cane have news to share. When Mattie and Charlie are happy about the news and share it with their parents, they are surprised to see that Lily and Cane aren't exactly happy about it. They think their parents should be much happier that the entire thing is over, but they aren't. It turns out they're unhappy because now Cane is having a baby with this woman and he did have sex with her. So how do they explain that to their kids?
How to do they tell their kids their marriage is pretty much over and their lives are in shambles? It's not going to be an easy situation, and they're looking for a way to make it happen. Perhaps they want to wait to find out if Juliet is really pregnant with Cane's baby. Perhaps they want to wait for some tests to confirm it, but we all know how that goes in a soap. You can't trust test results around here.