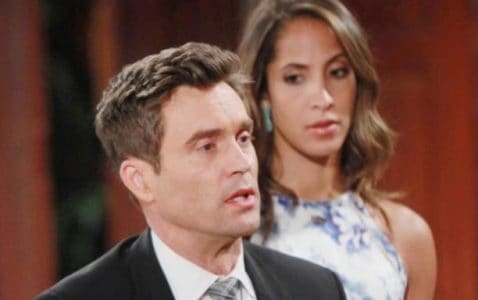 Young and the Restless spoilers have been all over the place lately, but they've been focusing on Cane. Now that Hilary knows what happened with Juliet, she wants to get a few things of her own out of this situation. She's got a lot on her own plate at the moment, including her feud with Mariah, and she's an unhappy camper. But now with this information on hand, she's a little more capable of getting whatever it is she wants from the people in her life. She's not afraid to go after what she wants, but she also has to go after what she wants carefully.
Cane has a lot to worry about. Hilary is not going to share this information if she gets what she wants out of him, but she's not opposed to sharing it if she feels she's not getting what she wants. This means Cane has a big problem to handle. How will he do it? He has two choices; he can tell his wife what he did in Hong Kong and hope she believes he doesn't even remember a second of it, or he can work to keep these two women quiet.
He won't make the right decision, and there is no way that Lily is not going to find this out. The problem is she's going to be even more upset that she didn't find out from her husband. Finding out from the woman who he slept with or her friend is going to kill her, and she might not be so forgiving this time around. Will she sleep with someone else as revenge, or will she leave her husband once and for all?