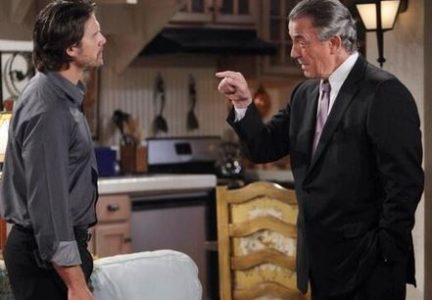 Young and the Restless fans are in for a heated battle next week as things don't get any better between a father and a son. Victor and Nick will continue to battle as things go unfixed and are made so much worse. We want to see these two make things up between them, but we have very little hope that will actually happen the more time they spend fighting. They are two men with strong minds and they don't back down for anyone. This means they probably won't do anything to help their situation if they are going to keep fighting.
Will they ever make up? We think they will, but we also think it will be something that's a long time coming. There's very little chance these two will make up if they are given the opportunity to do that. They have a long history of being so upset with one another they can't see past their own issues to what's right. And we can't help but feel this is going to make a difference at all.
What we do hear, though, is that they will eventually cause so much damage to themselves they'll have no choice but to make up. They can't just sit around and make one another miserable for the rest of their lives, which does seem to be precisely what they plan on doing. They'll get over it when something major goes down in the next few months. Maybe the return of the very late Adam Newman?