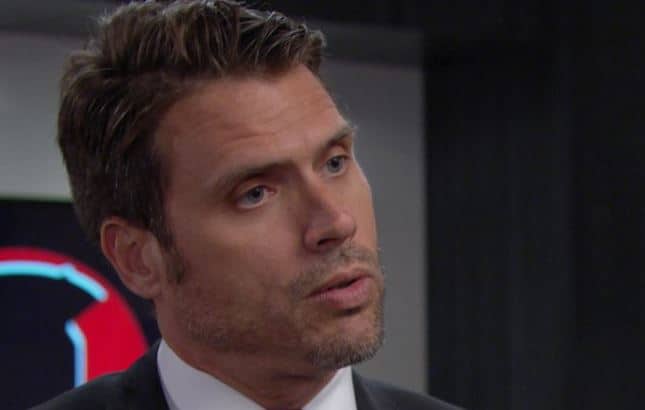 Young and the Restless fans are very surprised about the way things are going already this week, but we aren't surprised in the least. No one ever does what they say they are going to do around here, and that's just fact. Nick is not happy about Rey and all the time he is spending with Sharon. It's something he's unable to handle, even though he messed up first. He's given him an ultimatum to stay away from her, but that's not about to stop this man from wanting to spend more time with her. He's got his own agenda, and he's not about to stop what he is doing to let this man get in the way of his own plans. As far as Rey is concerned, if Nick really loved Sharon to begin with, he never would have slept with Phyllis. And while we all agree with that, Nick seems to forget that he was in the wrong in this situation. He's a man who simply wants to do what he wants to do, and that's all.
But for now, there's a lot more going on. Phyllis is going to connect with Jack in his moment of need. He's unhappy and going through everything he needs to go through to make himself feel better. He's in the process of learning that he was never not his father's child, and that's all there is to it. We also know that Mariah is in danger, and there's a lot going on there that we can't handle. But for now, we have to focus on the fact that everyone is a mess and there is so much they can do to make it right if they just spend some time working together rather than against one another.
What's Happening on Young and the Restless
We asked some of our cast about the #YR legacy, and now it's your turn! Tell us what it means to you. ❤️ pic.twitter.com/aiC6pWFQz4

— Young and Restless (@YandR_CBS) October 19, 2018
We love so much when they do things like this. What do you think of their ideas and what they are doing and where they are going with all of this? Do you feel that they are right in their way of thinking, or do you feel that they need to try a little harder?
What's Next on Young and the Restless
Will a secret document destroy the Abbott's empire or devastate their family? Find out this week on #YR! pic.twitter.com/7vhOKWCfH4

— Young and Restless (@YandR_CBS) October 21, 2018
The entire situation right now is all about who will become the CEO of Abbott. Will it be someone we expect it to be? Will Jack get the position back, or will Billy make sure it's his? We do not know entirely, but we can figure it out this week. Ashley had it for a moment, but she's messed up too badly to be able to keep this position. Her lies about her brother, the coverup she's been involved in, and all the lying she's done has made her life impossible, and she's on her way out the door. On the other hand, there is a lot more to this than we all thought. Billy has been taking money from the company to handle his gambling situation, and that's not good, either. There is a rumor going around that Tracy might not be an Abbott, either. And then there is Jack.
We all know he's going to become the CEO again, even if it's not right this second. It's just not the same without him, and we cannot see Kyle taking over the job. He's too much involved in the lives of the women he has feelings for, and he can't be bothered with much else at this point. Is there a chance he can spend more time with Lola or will he go back to Summer? We don't know what might happen here, but he will not end up as the CEO of his dad's company. He is nowhere near as mature as he needs to be, and that's just the simple truth.
Stay tuned for more Young and the Restless and be sure to check out TVOvermind daily for the latest Young and the Restless spoilers, news, and updates.