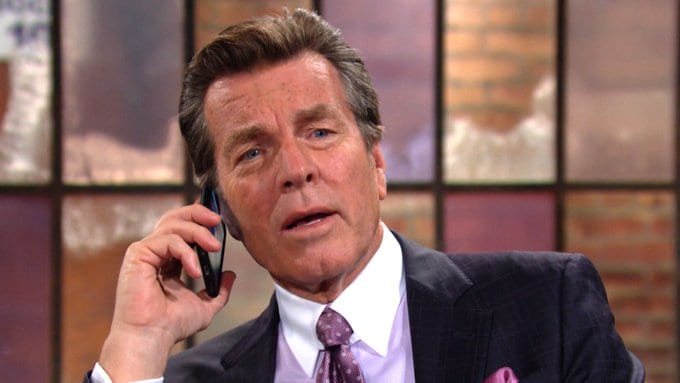 Young and the Restless fans are done with Tessa. We are so over here. So, here we are going into a new week seeing that Mariah is already catching her in lies. She's with Lindsay, and she knows she should not be with her, she should not be lying to Mariah about it, and she needs to learn to be honest. We already know that Tanner is around and that things with him will be questionable in a short period of time, and that's a thing, too. Why can't this woman catch a break right now? Her mother has cancer, and things are not going well for them, so there is nothing that can make this much better. We don't know about it, but we do know that there is a lot right now. It's a lot. All of it is a lot and it's only going to get worse before it gets better.
Amanda is not sure why Ripley wants her dead, and she's scared. She should be, but it's a bit late for any of that if you ask us. Then there is Victoria, who is about done with Billy. She's made it clear to him through her mother that she is not going to be all right with that. She's not happy, and it is a situation that will not get any better at all. We want more from this, and it's not going to happen. Sharon is going to open up to Jack about what is going on in her life, too. She's got cancer, and she has to share with him all that is happening in her life and how she is doing with all of it. She's someone who is very honest, but he's going to be there for her to listen and be a friend.
What's Happening on Young and the Restless
https://twitter.com/DougDavidsonYR/status/1232826873077350402?ref_src=twsrc%5Etfw
There will be a lot of sadness around here for a very long time.
What's Next on Young and the Restless
Relationships heat up and cool down this week on #YR! pic.twitter.com/6rTsDTgu6E

— Young and Restless (@YandR_CBS) March 1, 2020
Victor is going to do something that is not going to make him feel very good for very long. He's got some big decisions to make about the company he created so many decades ago, and they might be decisions he's not going to make easily. There are big changes to be made, and he's about to make a decision that is more than a bit difficult. Is this something that is going to have anything to do with Adam? Or will it have to do with his other kids, or will it only have to do with the future of the company or the future of his role with the company? We cannot decide, but we know that it will not be something he does lightly and without making some hard thoughts.
Victoria is going to get a visitor, and it's her son. She's going to be more than thrilled when he comes to see her as things have not been that good with them since the entire situation about his father came out. She made some bad choices in that manner, and it wasn't a good thing. There is nothing that will go well for anyone in this situation, but the fact that he made the time to come see her is just all there is to it. There is so much hope in that situation for them. There is so much happiness here for her, and it might not matter how anything else is going right now. It's a situation that is not going to be forgotten easily for her.
Stay tuned for more Young and the Restless and be sure to check out TVOvermind daily for the latest Young and the Restless spoilers, news, and updates.