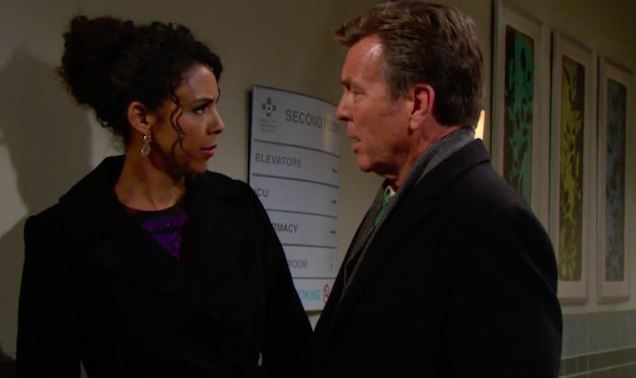 Young and the Restless fans are just as unhappy as everyone else about Nikki. Her situation is dire, and no one knows what will happen to her. We are all caught between wondering if this will ever go well for her or if we will find ourselves in the middle of a real situation with everyone else. We cannot believe that these two young men, Charlie and Reed, are trying to cover this up rather than coming forward. We know they want to stay out of trouble and they don't want anyone to know that they did this to Reed's grandmother, but they cannot hide this for the rest of their lives. They might try, but it will not be much longer before someone else figures out what happened and makes it a mission to find out what they did.
And then there is Kyle. He is not worried about Nikki, but he is worried about Lola. He is way more into her than she is into him, but he will do anything he can to make that change. He is going to work on a surprise for her, but we aren't sure it will go well. We don't know if there is much he can do to make her change her mind about the way he is and the person that he is, but that might work for him in the long run. We do think there is a good chance he might be able to make some positive changes in his own life that make him feel like someone he needs to be. He does need to grow up and make some positive changes in his life, but that's not where he is right now. He just wants what he wants.
What's Happening on the Young and the Restless
I am loving Phick more and more each passing day. They are just meant to be together 😍. thank you @ginatognoni and @JoshuaMorrowYR for your amazing chemistry! I hope for more. #yr

— Bella | BLM (@jlo2988) December 18, 2018
I think it's safe to say we kind of all love them more than we probably should, and that's what makes them such a great couple. They work well with one another, and we just love that.
What's Next on the Young and the Restless
Reed and Charlie cover their tracks today on #YR. pic.twitter.com/s62UVpMHpW

— Young and Restless (@YandR_CBS) December 19, 2018
Sharon wants to speak to her daughter, but Mariah is currently very unhappy with her. She doesn't understand what her mother was thinking in taking Tessa and doing that to her, and that is nothing she's willing to forgive her for at the moment. She needs a bit more time. She's still stuck in her world of wondering what she needs to do about her relationship with Tessa, and she's positive her mother only complicated that in a major way. There is nothing that we can do but sit back and wonder if they can get past this in the near future. We don't know that they can, but we do know that they can work on things in their own manner. They might have a chance to make it work.
But right now, Ana is also working on pushing Devon, and it might not go her way. She may just push him too far, and he might not go well with that in his life. He might not have much to say to her, but he will not allow anyone to make any messes of his life anymore. This might mean he is not happy to see her, and he might push her away or decide he will no longer tolerate her in the moment. But will that work for them, or will they need to focus on something else in the meantime? There is a lot happening around here, but we will see it all go down in the near future. This week will make some big changes.
Stay tuned for more Young and the Restless and be sure to check out TVOvermind daily for the latest Young and the Restless spoilers, news, and updates.