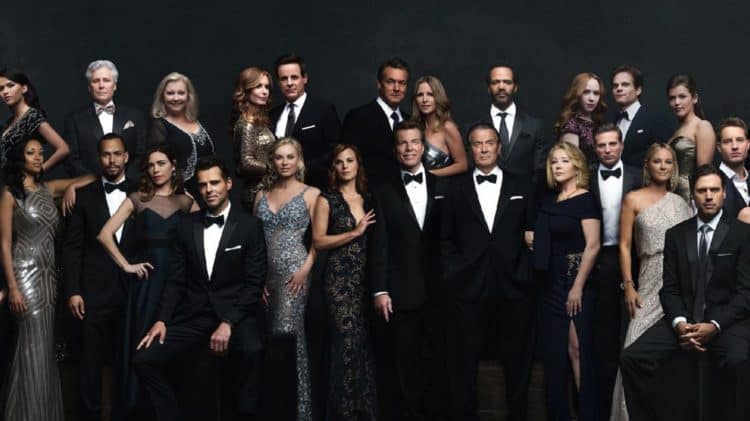 Young and the Restless fans like to keep up with things that are going on with their favorite actors, even if they are no longer on the show. If you watched the show when the very handsome Justin Hartley was playing the very evil Adam Newman, you probably loved him. He moved on a few years ago, allegedly dead in an explosion, so that he could take his fame to new levels. He was given a chance to star in a new primetime television series called "This is Us," and it turned the actor into a household name. He, along with everyone else on the cast, became instantly famous. The show took emotional levels to new levels, and they did all they could to make the fans cry, feel the things, and be all the sad people we could be. It is truly amazing.
However, he still has a live outside of his acting jobs. He's not just an actor on a primetime show. He's also a husband. He's a husband to a woman with whom he previously worked on the soaps. You might recognize her, too. Her name is Chrishell Stause (or Hartley), and she is currently in the middle of playing the role of Jordan, the crazy sister of Ben on Days of Our Lives. The two began dating years ago, they got married only two years ago, and news just broke that they have decided to end their marriage. But not just they. He has filed for divorce from her.
They just celebrated their second wedding anniversary on October 28, and they were seen together not long before. What's shocking to fans is that the paperwork he filed states tha they became separated in July of 2019, which was months ago. Yet, they were only just seen buying a mansion in California in April. They were also together numerous times in public afterward where they came together, left together, and were seen holding hands and being very loving. They were together at the October 5 Veuve Cliquot Polo Match in Beverly Hills as dates. They were together at the Pre Golden Globes party on November 14, and they've been seen out together many times since.
They have always seemed like such a sweet couple in their six years together, so this is why fans are shocked and completely taken off guard by this. The simple fact is that everyone is just shocked by this after seeing so many cutesy photos and loving posts about one another on their Instagram pages in the months since July — when he cites they decided to separate their marriage. He's been her MCM and other things, and he's posted loving photos of them, too. There is so much going on there that is shocking to us, including the fact that a 'friend' came out and announced that there is a specific reason even if most people cannot see it.
Apparently, it was impulsive. He doesn't want to settle down right now and have kids. She does. She wants to have babies, be a mom, and be a little less out in the public, and he wants to see just where his career will take him. This is a thing that we don't understand; why can't they have kids and she stays home and he works and he sees where his career goes all at the same time? That's how it works for many people, whichever way it goes. All we are getting out of this is that he's a married man who doesn't want to settle down with his actual wife and do the family thing, and so he's decided to end his marriage to her all together? We would be willing to bet that there are some cheating rumors about to hit the world wide web now that the holidays are here, and we think that they will be pretty wild. Why else would he suddenly decide that being settled down with his wife as just not what he wanted in his life? All we can do is speculate, but we think that there's a lot more to this that meets the eye. We will all see before much longer, trust us.