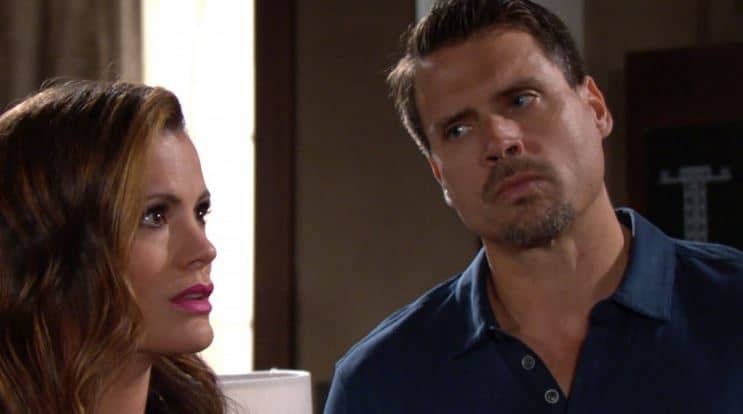 Young and the Restless fans want to see things unfold for Victor, and that means he has to address some business of his own that is rather unfinished. Of course, he is a man who always has unfinished business thanks to the fact that he does what he wants, when he wants, and how he wants. He's not overly concerned with things like making good decisions or changing the world one day at a time. He's concerned with things like making the world a miserable place as a result of his own free will. But, there is only so much he can do, and this is one of those times he has to go into this situation and try to manipulate it into what he wants. Good thing he's so good at that, right? He is, after all, a mess we cannot figure out in any capacity. But, we know that he will handle this as he sees fit.
Then we have to consider the fact that there is something going on with Billy and Jack, and that is advice that is being given. We cannot believe that Billy has the audacity to offer his brother some advice considering the state his own life is in right now, but he has. He has done it, he has managed to make it work, and he has done all he can to get this to work in his favor. We cannot believe any of it, to be quite honest, but what else is there at this point? We cannot help but wonder if there is anything we can accomplish through this situation, and it's something we don't know how to handle. He's got some issues he cannot seem to get control of, but he's offering Jack advice that might actually be kind of good.
What's Happening on Young and the Restless
Remembering an important member of the #YR family on his birthday. Today and every day we celebrate the life and legacy of the wonderful Kristoff St. John. ❤️ pic.twitter.com/7ZPRSqtEYw

— Young and Restless (@YandR_CBS) July 15, 2019
What a bittersweet day.
What's Next on Young and the Restless
New beginnings, bitter rivalries, and so much more! It's a can't miss week on #YR. pic.twitter.com/p1F2rIsJOQ

— Young and Restless (@YandR_CBS) July 14, 2019
Michael and Kevin hate Adam, and that's not really a surprise. Most people do, and that's not a surprise, either. These are men and women who struggle significantly to get their lives in order and to make things work in their favor, and we love that. But, we also love that they have so much to offer one another that has nothing to do with any of this. Either way, though, they are doing some things that are not good for one another. They are going to plot against Adam to see if they can make his life seem more miserable than it already is. They forget that he does a lovely job of making his own life miserable these days, and that's a thing tha they cannot seem to handle. But, we are here for it.
Phyllis is going to make sure her tracks are covered. She's good at being up to no good, and she's just as good at being sure her tracks are covered and her life is complete. She's going to make some changes and some big situations occur in her life, and in her daughter's life, but not if someone else sees them coming. Nick is also prepared. He has a fight coming at him, and he's not afraid of it so much as he is worried that it might not go in his way and/or direction. He's got a lot on his mind right now, and we hope that he can come out on top and get what he wants, loves, and needs in his life without anyone taking it from him. We are team Nick today.
Stay tuned for more Young and the Restless and be sure to check out TVOvermind daily for the latest Young and the Restless spoilers, news, and updates.