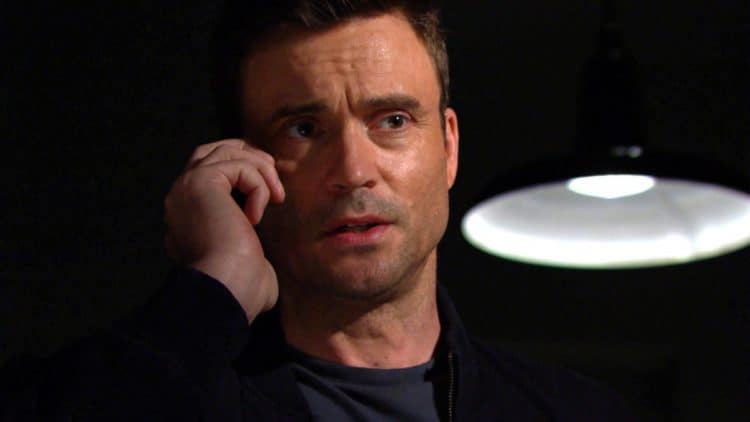 Young and the Restless fans know that Connor is not in a good place right now, but what will his mother and father do to make this right? He's in a really bad place, and we saw that when he locked Christian in the garage and left him there. He's clearly a child who is hurting and not able to do things on his own, but how do we focus on things that work out for the best? How do we make things right? How do we get this situation under control? What is going to work out for everyone around here, and how will it manifest itself into a situation that will help this family and the people that they love? Will there be a way for them to get better? Will there be anything anyone can do to make the world easier for everyone?
His behavior is more than just acting out, too. It's so much more than that. It's a problem that cannot be ignored anymore, and it cannot be let go. His mother needs to do something. Cane, on the other hand, woke up to Katherine's Will, and we wonder if there is a chance that he might learn something that is more than what everyone else knows about it? Jill's bad news brought some frustration to the family, but we all saw that one coming in every manner. Additionally, we also saw Amanda's behavior make Devon so frustrated he can hardly contain himself. He's mad, he's unhappy, and he is not living a life he is going to be all right with. Elena is already upset with him, things are not going well for him, and there is little that anyone can do right now to make things right.
What's Happening on Young and the Restless
Cheers to a new week of #YR! 🥂 What are you excited to see? Tweet us! pic.twitter.com/openbRYRGg

— Young and Restless (@YandR_CBS) October 21, 2019
We love this photo!
What's Next on Young and the Restless
A counterfeit will forces a choice that shocks everyone. Don't miss it this week on #YR! pic.twitter.com/Qbcl2efesw

— Young and Restless (@YandR_CBS) October 20, 2019
Things are taking a serious turn for the interesting right now. Chelsea's motives are being questioned, and she does seem surprised by this. We are not surprised by this, of course. She's someone who has a lot more going on in her life than she likes to act like she does, and that's all right. She's got so much going on that makes her feel as if she is out of control, and we agree. But, she will not take kindly to anyone who questions what she is up to — and she will not even entertain the idea that her past actions and behaviors are the actual reason people are currently calling her into question. She's not happy with things, so that's all that matters for now. However, we can see that some things might come across as more interesting than others.
Nick, on the other hand, feels like he has a chance to make things different. He's going to push his luck, and we are not all that convinced he's going to do it well. We are not convinced that he is going to find things working out in his favor, and we are not going to find that things are going to handle themselves accordingly. We don't know if it is true or not, but we think that something major is about to go down in his life that will not make him happy in any capacity. Cane is still looking for the truth, but we are not sure he will find it this week.
Stay tuned for more Young and the Restless and be sure to check out TVOvermind daily for the latest Young and the Restless spoilers, news, and updates.