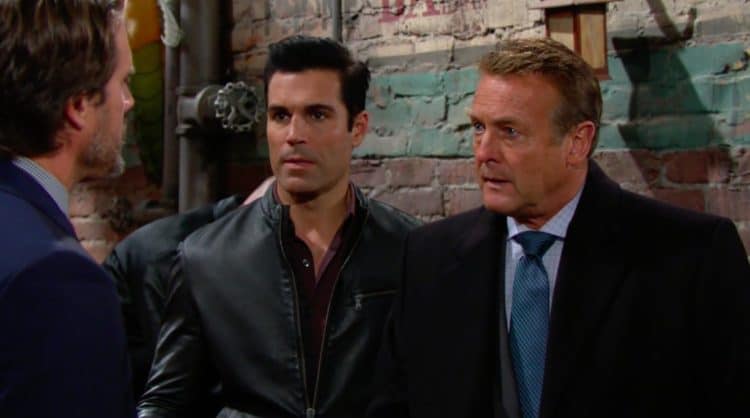 Young and the Restless fans always want to see Nikki and Victor working together, and this is one of those times. She's also working with Jack, and he doesn't know that, but this is one of those times when she and her husband are together to make sure that their family is well. Well, they're not making sure they are well so much as they are just looking to make sure that they are going well according to their reputation. Looks are, as you know, the most important thing to this family. If their reputation is in the trash, they will not be happy about anything else. There is nothing that we love more than to see them together, but they are not doing it for the right reasons at this point. However, we will take what we get.
Abby is not happy about a few things in her own life, but she's decided to take care of herself and work on focusing all her energy on herself. She's a mess, and that is something we get. She's got more than her own fair share of issues to deal with, and she's not going to let anyone get in her way. She's that person lately. We aren't too mad about it, either. But, there is more to this than meets the eye. She also has to focus on what is going on with Nate, even if that means admitting that there were some issues with things. Billy and Victoria are in the midst of figuring things out on their own, too, and they are doing it while mixing their work with a little personal fun. This probably won't end well, but they seem to be enjoying themselves while it lasts.
What's Happening on Young and the Restless
Smiling because Ashley is back in Genoa City tomorrow on #YR. Tweet us a ❤️ to give @EileenDavidson some love! pic.twitter.com/g8VIELcJsT

— Young and Restless (@YandR_CBS) November 13, 2019
This is a situation that is too pretty not to share.
What's Next on Young and the Restless
From new opportunities to dangerous situations, it's a can't-miss week on #YR. pic.twitter.com/TLIU8GiUxX

— Young and Restless (@YandR_CBS) November 10, 2019
Nick is not having a good time with his campaign. He's struggling, and he is not making things easy on himself. He is not making his life feel good, and he is not going to be very happy about it. His family is working so hard to make sure that his reputation is not on the line, but this is a Newman, and everyone in town knows that this is a family with more than a few serious issues. Of course, there is more to this than meets the eye, but it's weekend so we know we will not see any of that until the new week rolls around. Adam is not a person who opens up much, but when he does; it's to Sharon. He cannot stay away from her, or her from him. This is not something that will leave Rey feeling good, but we also know he will not find out if she has anything to say about it.
Meanwhile, there is a problem with Devon, who is going to receive a call from Jill. She needs help, but we don't know if she needs emergency help or just a favor in a lighter situation. Knowing Jill, it's the latter, but it does leave us feeling a little more than curious about the entire situation. She needs what she can get, but what she can get is sometimes a little more than she needs. Will he help her, or will he leave her to her own devices while he takes care of his personal life?
Stay tuned for more Young and the Restless and be sure to check out TVOvermind daily for the latest Young and the Restless spoilers, news, and updates.