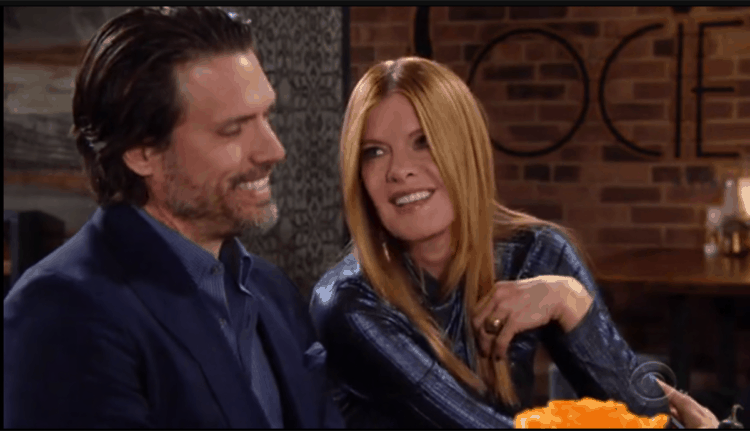 Young and the Restless fans are celebrating the wedding of Phyllis and Nick back in 2006 today. They have a situation that is rather unique to them, and it does not always make the most sense. They have some issues to deal with, and we do get that. But, they also have a situation that allows them to see things for what they are. They are getting married, things are not taking a good turn, and Lily is going to find herself in a bit of trouble. You see, this was a good one. It makes us want to have a conversation about our favorite sometimes couple, Nick and Phyllis. They haven't made it work for good, but they always make things work. With a daughter to raise, a life that they frequently find intertwined, and so many other things to deal with, we can see that we need to discuss their constant draw to one another. Tell us what you think. Do you think that Nick and Phyllis make a better couple for one another than Nick and Sharon, or do you happen to just see things differently altogether?
Are they Each Other's The One?
We aren't sure, but we don't know for certain that we are too wrong. There's some great debate here. You see, so many people feel that it's Sharon and Nick who belong together, but we have to disagree here. We have to find ourselves wondering if this is the case. Sometimes, we think that Nick and Phyllis might just be the best match for one another. They find their way back to one another over and over and over again, and we find ourselves wondering if they are meant to be. He and Sharon have done this, but it never feels as right with them as it does with Nick and Phyllis.
They're a Good Match
Sharon is not meek by any means, but she is a woman who always seems to be the victim. Perhaps victim is not the right word. Perhaps we mean something more like damsel in distress? We don't actually think she is either, but she always comes across as more of one than she does a powerhouse woman who has things working out for her strictly in her favor. We aren't sure we can see this working out for anyone in any other capacity, but this is a situation that we see for her. For this reason, it feels as if there is a better chance that Phyllis is a much better match for Nick. They are happy together, she is taking care of herself, and she's not quite engaging in anything that isn't meant for her own best interest. We think that they are simply better for one another.
She Takes Care of Herself
The crux of the situation is really just this. She just sees herself as a more capable person, and so do we. Phyllis is never a victim. If she is, you known darn well she's playing the victim to get something to work for her. She's a powerhouse. She's a woman who knows what she wants, how she plans on getting it, and she's not all that worried about how other people feel no matter what she does. But, that's the thing. You see, she's got a lot going in her mind, and that is a situation that we love. Sharon is a bit more concerned with how people feel about her, what they think, and what might be said. Phyllis is often wrong and very ugly with her way of thinking and the way she does things, but she's not really someone who cares too much how it looks or how they feel when they're mad at her.
That is something that has changed in Nick over the course of the past year. He was, at one point in time, so much more like Sharon. Now he is a man who has taken a page out of Phyllis' book, or so we think, and they have something more going on that we think. They have a whole situation. They are so good for one another, and that's just what we get from them.
Tell us what's wrong with this post? How could we improve it? :)
Let us improve this post!