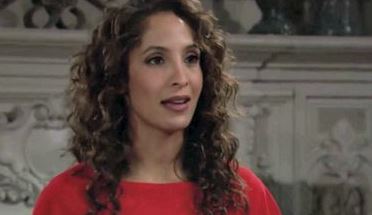 Young and the Restless fans know that things aren't always good when Lily is upset, and things are changing for good right now. She's mad. She's not happy with all she's learned about Hilary and what she had to do with the changes in her life over the past year. She knows that she's in this, but she didn't know the extent of things until Devon turned around and gave her what she needed. She's been keeping it to herself for the most part, and now she's going to act on it. She's got a move to make, and it's a strategic move.
We think she's going to set up Hilary. It's not unlike what she did to Lily, so we think Lily might use a few of her own moves against her. And we also think that this is very likely since we predict Lily wants to see Hilary go down in a major way that everyone sees.
She doesn't want her getting away with any of this. What she did was cross a line of family. She broke up a family and took a father and a mother and a happy home away from her kids. Lily might stand for a lot, but she certainly doesn't stand for another grown adult making her family suffer, especially when half of her family is her kids. She's mad, and she has every right. But how will this affect her marriage to Cane if he finds out what she is doing behind his back?