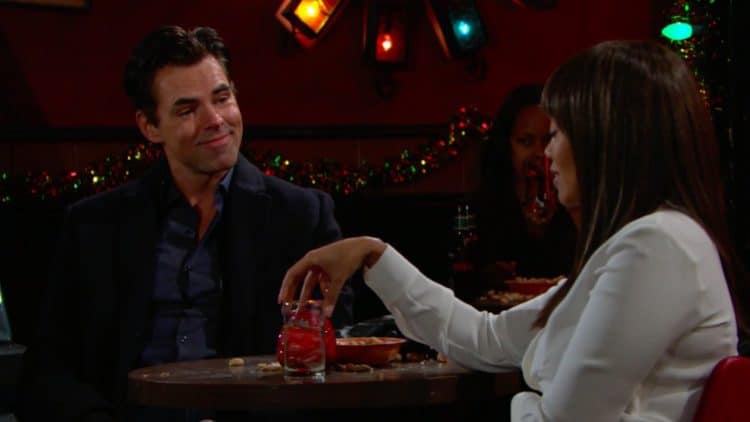 Young and the Restless fans were able to see a big week filled with a lot of stuff going on this weekend, and we are not at all shocked by much of it. We know that this is going to be a much shorter week then usual, but it's fine. We can still talk about all that happened the week before so we can catch up on things this week. For one, we know that the week was filled with Phyllis. She was a woman on the warpath as she decided that the best thing for her was revenge on those who have done her so wrong. She's a mess, and that's all there is to it. She's got Adam looking to see if she will help him out with a few things, such as seducing Nick so that he doesn't have even a remote chance of making anything work with Chelsea. Will she do it for herself, or will she do nothing at all?
On the other side of things is Victor, who has decided to finally be honest. He's decided to open up to Victoria, and to make things right in her world. Elena is not a happy woman, either. She's found a dossier on Amanda in the belongings of Devon's she was going through. Amanda, on the flip side of things, is looking to see if perhaps there is a chance that Billy will have an affair with her even though he is not a single man. There is nothing going on that she is above at the moment, but we know that it will upset Devon and things will take a turn for the worse. Jack isn't happy, either. He's got a problem with Jabot that he is taking over, and that's his primary focus.
What's Happening on Young and the Restless
#yr I Love Amanda's Ferociousness!

— SShMySoapsAreOn (@SshMySoapsAreOn) December 19, 2019
You know this is true.
What's Next on Young and the Restless
Tune in to #YR this week to see an indecent proposal and test of a friendship! pic.twitter.com/Bu22fz7Elq

— Young and Restless (@YandR_CBS) December 15, 2019
There's a lot happening this week, but it's not all going to be shown as the show is going to not show for a few days. But, today is not one of those days. For one, we know that there is going to be a big situation with both Theo and Kyle and Lola. He, Kyle that is, doesn't like Theo intruding on his family and their Christmas traditions, but Jack and Traci are looking to help them with all of that. They want him involved in that, and they are making it clear to him that they have some family traditions that they want him involved in them. Kyle and Lola, on the other hand, have gotten a bit Christmas surprise, and it might not be something they were expecting.
Summer is not doing anything other than celebrating her birthday in the moment. She's in a good place right now, and she's spending the day with her mother. She's not only in a good place, she's also having a good time with herself. She's enjoying this time she has to herself, and she's making the most of it. She's no longer focused on Kyle other than working with him at Jabot, and that makes her feel as if she is in a good place with the things going on in her life. She's making it work, and we like that about her. She's doing well, and we hope that she continues doing well in the new year. It might be a struggle for her sometimes, but we think she can do it.
Stay tuned for more Young and the Restless and be sure to check out TVOvermind daily for the latest Young and the Restless spoilers, news, and updates.