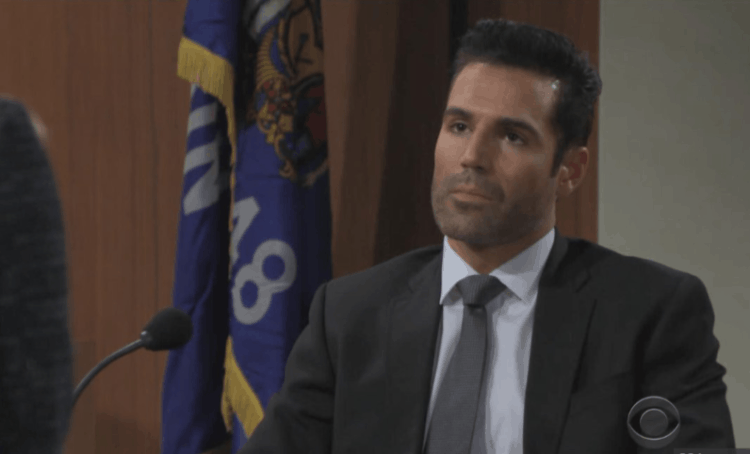 Young and the Restless fans are always excited when something new and exciting happens around here, but what happens when the stories that are being shared are a bit on the controversial side? We do know that it does happen more often than not, but we don't get that this is something that can strike a horrible note in some people's minds. You see, sometimes controversial story lines occur, and they occur in a way that makes people think. While some of these might not seem like that big of a deal right now, they were beyond controversial when they happened — and we think that some people might not like to hear how these stories went down in some ways. We think there is a chance that this is going to be a moment when we can bring up the conversations again and ask if there is a difference between how controversial they are now versus when they were aired originally.
Ashley's Abortion
It was 1987 and people just didn't talk about it. At all. Ever. It was not something that was in the news. It was not something people ever discussed if they did it. It was not something that any of us were very comfortable with despite the fact that more people than we ever imagined had already done it. Those who decided to end a pregnancy at the time were not posting about it via social media. And the fact that it is controversial is not something we think was discussed then. People did it and then they did not talk about it ever again. And when she made the decision to abort the baby she was carrying in the late 80s, people were more than a little shocked. They were horrified and upset and not happy at all. They didn't think that it was a thing, but it was a thing.
The Facelift
Back when it was 1984, people did not talk about their plastic surgery. They didn't bring you into the operating room via Instastories and let you watch them get prepped for big surgeries, or share their before and after photos or anything like that. What they did, however, was spend a lot of time focused on things like their pretend lives. You knew when someone had some plastic surgery, but you did not know when they didn't. It was a huge thing, and we thought it might just be a situation we would never see become a public thing. Anyway, it was the early 80s when Katherine Chancellor went through the process of getting a facelift. The actresses did it in real life, and they decided to do it on the show to go along with her actual recovery time. It was a huge controversy at the time, but she opened the door to other men and women to feel more comfortable discussing their changes.
Keeping it in the Family
Most other shows keep their incest situation to step families, but this one took the situation to a new level. Before anyone knew that Jill was Katherine's daughter (but then years later she was not) it was a situation where we all saw that Billy and Mac were one another's true love. They were so good together. They had more chemistry than anyone else we ever met, and they were just a gem to see working together. But, we all had to focus on things outside of their situation, and we know that it was not going to last when we found out they were cousins — by blood. It was horrifying for them to realize this, and it was even more controversial for fans who were not entirely thrilled by such a disgusting line of drama. It was a thing, but it worked out years later when they found out that Jill really was not the daughter of Katerine — even though we all thought it for a long time. It was something else, and we thought it might be a situation we didn't get to see work out. We like it, though, and we are glad they got off the hook on that one when the truth was revealed finally.