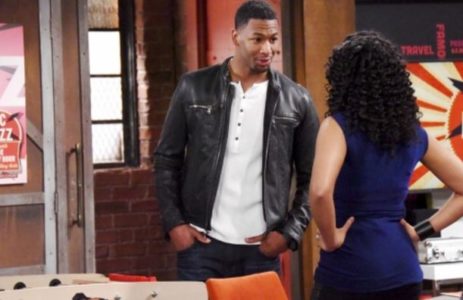 Young and the Restless spoilers tell us Lily is going to learn something that will horrify her. We have an idea what it might be, but do you think it might be something entirely different? The spoilers are insanely obvious to us, but it's not all that juicy in reality. She's not going to make a horrifying discovery just yet, but she is going to begin to wonder. It all happens when a little camisole shows up at a photo shoot at the office, and Lily puts it on. She's going to wear it for a photo, and it's going to give Cane serious upset feelings. He's going to remember that it was the one Juliet wore when they were together, and he's going to wonder how it was found in the room.
Someone will tell him that it was found in the trash and they thought this happened by accident. We don't think that's what happened, but Juliet will deny knowing anything about the thing, which will only make Cane wonder even more what's happening. He will begin to feel even worse than he already feels, and that's going to lead him into a heated discussion with Juliet. Unfortunately for him, the tension is high and it's palpable. Lily will walk in on their discussion and see the nerves and tension, and she's going to begin to wonder what is going on.
She's no dummy. She's been with Cane long enough to recognize the signs of his lies and secret keeping. This won't be the first time he's cheated on her, or her on him, and she knows what to look for. She's going to wonder if making their marriage work again is something she should never have done. Now that she's suspicious, too, she'll do some digging. Will she find out that something happened between her husband and Juliet when they were out of the country together for work? We think she will find out, and Cane is going to need to confess if he wants to get ahead of this thing. There's no time for him to take any more chances.