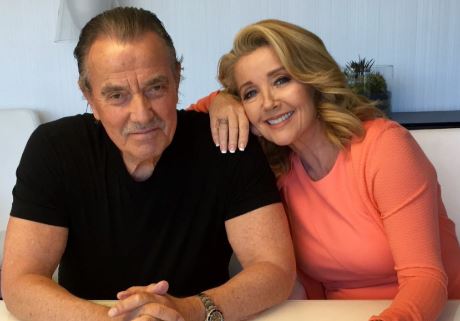 Young and the Restless fans have been making Genoa City their second home for many years, but things don't always stay the same. There is a natural flow to things around here. Some days are more exciting than others. There are times when we focus on things we love a lot, and there are times when we don't focus on much more than just being careful to spend time loving everyone we can while we still have the time. There are also days when we don't know what to do other than focus on what we cannot change. There are some people who simply don't give us what we need, and that is nothing short of extra boring. We need to see more, get more, and focus on more than what they can give us, and that's not going to do anything productive. But we are okay with that. Here are the characters we think need to show back up and be more exciting.
Abby Newman
Can we say boring? She's had nothing exciting in her life lately. The most exciting thing that's happened to her is she met Arturo, her dad isn't happy about it, and her stepmom once had an affair with him. She's very mad at him about the life he led before her, too, and that has been interesting. But she's basically boring and has been for a few years. Her family leaves her out of everything because they don't think she's mature enough to handle whatever they are throwing her way. She's not getting much done in terms of work, and she's not involved in any of the drama her half-sister and friends are going through right now. She's got nothing going on, and someone needs to give her a break to bring her back to the fun world.
Mariah Copeland
Other than telling her mother than Nick slept with Phyllis on her wedding day to him, there was not much else she's been involved in since she came home. Even her lesbian story line has fizzled out even with her relationship with Tessa finally taking off. She's just not keeping the focus on her own personal drama, but we still love her. She's dry, hilarious, funny, and beyond awesome, but she's boring us to tears with the lack of stuff going on in her life. She's not making the most of her life with the things she's got going on, and we are so bored with her because of it. And now we have to find a way to make sure she can stay relevant enough for her to stick around before they go writing her off. Her relationship with her mother is not enough to make that happen, and that's just what we see happening. She will not be able to get things together otherwise, and that's just what we can't figure out. She's got to have more in her life to make us all feel good.
Devon
Okay, okay, okay. We can't say that he's boring so much as he is just making us sad. His wife died. Their unborn baby died. His sister was driving the car that killed them, so he sent her to prison and took her from her own family and her own kids. He refuses to forgive her and move on, and that's all there is to it. But he's either entirely depressed or going off the deep end, and no one can figure that one out. He's a mess, and he cannot seem to get it together. Not that we expect him to in this situation, but it's just that so many other characters suffer such tragic losses and then do something super exciting like immediately fall for someone else and then feel all the guilt that makes it more exciting for all of us. And we don't know if there is much else we can do but sit back and expect to see them get this together in their own way. We like him, and we just want more from him. He used to be so exciting, and now he's just the most boring and kind of depressing person around. Let's fix that and him soon.