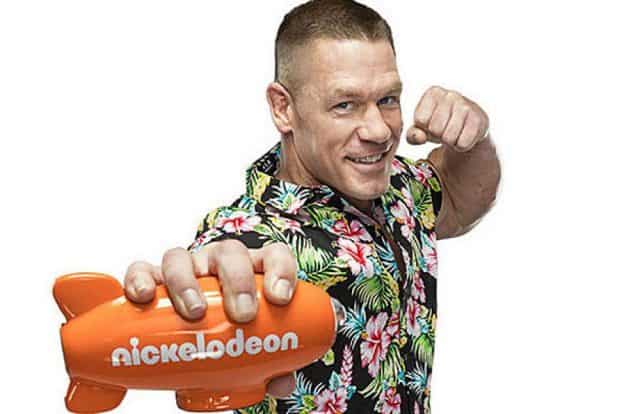 Just last week John Cena was squatting Al Roker on the today show. Today he's been anointed the official host of the Kids Choice Awards which will take place March 11, 2017 on Nickelodeon. This isn't Cena's first time hosting a Kids Choice Awards. He actually had that honor in Australia in 2008. Cena's beloved by Nickelodeon and the network is extremely excited to have him.
"Nickelodeon's Kids' Choice Awards is the biggest party for kids, and I'm so excited and honored to host this year's show," said Cena. "I have a lot of big surprises in store so bring on the slime!"
"John Cena's energy and larger-than-life personality will bring the most excitement, comedy and fun to this year's Kids' Choice Awards," said Shelly Sumpter Gillyard, Senior Vice President, Talent and Events for Nickelodeon. "He's a big kid at heart, and we can't wait to give kids around the world a front row seat to this year's show."
While Cena has proven time and time again that he's a tough guy both on and off the screen, his charming personality and childish antics are a perfect fit for Nickelodeon. If there's anyone that's similar to Dwayne Johnson right now it has to be John Cena. While he doesn't bring the same cinematic force as Johnson, he's more than getting there. I wouldn't be surprised if he became a bigger star in Hollywood pretty soon.
If you're interested in seeing John Cena getting slimed on, completely embarrassed, and take it all in stride, you don't want to miss this awards show. We have no idea what to expect but let's hope he's doing plenty of feats of strength along with making fun of whatever celebrities show up.
Save
Tell us what's wrong with this post? How could we improve it? :)
Let us improve this post!