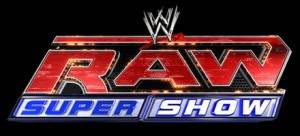 I love pro wrestling, always have, probably always will. It has everything I want. Heroes, villains, shiny gold belts, smack talk, comedy, hot women and stories aplenty. What more could an individual want? This week, my beloved soap came across the pond to my very own shores. Unfortunately I couldn't get tickets, but thankfully, this is a TV website, and that's what I watched it on.
The first thing I noticed was that the opening video has Brock Lesnar and John Cena highlighted at the end of it. Biggest stars always get premium slots. Michael Cole and Jerry Lawler checked in on commentary and welcomed us to London at the O2 Arena. No time was wasted as it went straight to Justin Roberts for introductions. CM Punk, the WWE Champion, made his way to the ring. The stage was decorated with the typical taxi cab, double decker bus and red phone box that Americans seem to associate with my homeland. His opponent, the World's Strongest Man, Mark Henry, was already in the ring, waiting. Punk's music ended and Roberts made the old school announcements, a No DQ, No Countout match for the WWE Championship.
The match was great. The nimble, lighter champion threw himself around, trying to counter the awesome strength of Mark Henry. The fight spilled out to the outside and Punk dived at the big man. The crowd started the (Daniel Bryan) Yes! chant as Punk ran the guardrail to catch Henry with a flying bulldog.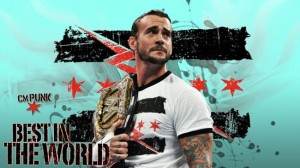 The offence was short lived as Henry caught Punk trying to dive again and flung him into the guardrail.The crowd came to life as they continued to battle and Punk too advantage of the rules, or the lack thereof, and brought a steel chair into the ring. A few chair shots was not enough to keep Henry down, however. He fought back up and the chair ended up sandwiched between the ropes in the corner. The match continued and Punk tried to crossbody Henry from the top rope but Henry caught him. Punk battled out and landed a few big strikes but Henry countered an attempted bulldog. Punk was down in front of the chair but moved away and the oncoming big man crashed head first into the chair, knocking himself to the mat. Punk seized his moment and picked up the chair and used it for extra umph in a top rope elbow drop. A three count later and Punk was announced as winner and still the WWE Champion. His night wasn't over though.
Chris Jericho appeared on the big screen and began to run down Punk. He accused the straightedge champion of needing a drink and spending the day drinking away in a pub, with footage to back his claim. Punk informed him that he'd been having a fish and chip meal with his friend, which drew a reaction from the crowd, who then chanted 'Fish & Chips'. Jericho informed Punk that they would meet at Extreme Rules in a Chicago Street fight for the Championship. Punk welcomed the news but before he could add anything else Jericho disappeared from the screen. That match is going to be great. Jericho is so dastardly he should have a little dog called Muttley sniggering behind him.
They advertised Santino Marella, the WWE US Champion, against David Otunga, John Laurinaitis' hired lawyer and stooge. They also promised Brock Lesnar would speak. Then there was something strange with R-Truth dressed as Sherlock Holmes. I usually find him funny, but mimicking my childhood literary hero didn't strike a chord with me.
Santino came out wearing a multitude of football shirts. (Yes, football, not soccer, philistines) The crowd booed each of them, including my beloved Liverpool, until they cheered the England shirt on his back. I love Santino. Then David Otunga came out and proved that he has more muscles than integrity as he posed on the stage. Otunga controlled the match against the fan favourite Santino and managed to hit The Verdict, his finishing move spinebuster, but Santino managed to get his foot on the rope. Santino rallied with the crowd behind him and hit The Cobra, the greatest kid friendly finishing move since The Worm, and pinned Otunga to retain his title.
Backstage, Lord Tenzin was being interviewed by Josh Matthews. He growled lots, and said you always fear the unknown. True. Brock Lesnar was then shown having a sit down interview of sorts. He explained his general dominance of everything he's ever done, with clips to back his claims.He said he's back to destroy Cena, he's gonna beat him badly. At Extreme Rules, April 29th, he's coming for a fight, and he's only happy when he's whooping someone. It frightens me that he doesn't sound as physically terrifying as he is. Scary guy.
After that, the loveable underdog Zack Ryder came out. The commentators recapped the injury and devastation Ryder has recently suffered at the hands of Kane. Tonight is revenge time! Kane came out, menacing as always, and Ryder looked concerned. He had every right to be as it turned out. Kane booted him off the ring apron and he landed on the table. Kane continued to assault Ryder, despite his best efforts to escape into the ring. Eventually Kane got him in the ring and gave Ryder one of the biggest Chokeslams I've seen in a while. The match never started, poor Ryder. Kane picked up a microphone and proceeded to goad Randy Orton over the havoc he wrecked on WWE Smackdown.
In the back, all round nice guy Kofi Kingston was trying to cheer recently dumped AJ up. However he was interrupted by the villainous, yet popular, Daniel Bryan. Daniel Bryan promised to make Kofi tap out later and changed the name of his finishing submission hold from the LeBell Lock to the Yes! Lock, because when it's applied, and the Ref is asking if you want to quit, all you will be able to say is Yes! Yes! Yes! He went on obnoxiously for quite some time after Kofi left. Okay, he is kind of funny.
WWE showed us a feed of Piccadilly, complete with red buses. Why does WWE believe we haven't moved on since the Fifties? We have everything you do WWE, except for your lovely wrestling company, keep bringing it back. Never mind, here comes John Cena, WWE's resident Superman. Although he's not so super anymore. Thank you, Rock.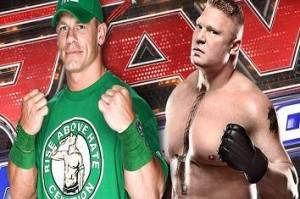 Last week's brawl between Brock Lesnar and Cena was shown. Cena talked for a while. He said how Laurinaitis now has all the power, and his own era may have ended.He said Brock wants to end him and replace him. Cena spoke about how he doesn't like Laurinaitis but then agreed with Brock's claims that Cena is scared of Brock. However, a little bit of fear isn't going to stop him, Cena is going to fight at Extreme Rules. Cena shouted this point home a lot. I like the suddenly vulnerable superman Cena, at least a lot more than the old version. Unfortunately for him, Laurinaitis doesn't like him. He came out and spoke about the era of People Power. He then promised Cena would have an Extreme Rules match later, against a mystery opponent, because that's more exciting. He's right. Laurinaitis is the perfect, brown nosing, middle man management type villain and it's great to see on TV. He mentioned that next week, Cena and Lesnar will meet in a contract signing. Good news.
The Punk and Jericho issue was recapped form earlier and then Kofi Kingston and Daniel Bryan made their way to the ring. This was another great match. Kofi and Daniel went at it with everything they had to give (a TV audience). The crowd were behind Bryan move than Kofi and he controlled the early going, apart from a beautiful top rope crossbody to the outside from Kofi. AJ was shown watching backstage as Bryan worked over Kofi's arm and kicked him a great deal, with the crowd chanting Yes! each time. Kofi managed to make a comeback and even hit the Boom Drop but Bryan wouldn't be denied. Kofi then went for the Trouble in Paradise finishing kick but Bryan ducked. Kofi managed to hit the S.O.S but Bryan was not staying down. Eventually, Kofi missed another attempted top rope crossbody and Bryan locked in the Yes! Lock submission hold and Kofi tapped out. Bryan celebrated and the fans chanted Yes! with him but then he reapplied the submission hold which brought out the Great White, Sheamus, the WWE world Champion, who Bryan will face in a 2 out of 3 falls match at Extreme Rules. Sheamus chased Bryan off and helped the unlucky Kofi up, nice guy.
After a brief hype for Cena's match against a mystery opponent later, the Funkasaurus, Brodus Clay came out. Cue the dancing girls! I love a woman that can move. They don't love me so much, two left feet and all that. The deplorable Vickie Guerrero came out and introduce the Show-off, Dolph Ziggler. He came to the ring with Vickie and Jack Swagger. The match didn't last long. The Ref called for a DQ after Swagger got involved. Dolph and Swagger were held off by Clay, rather easily I must say. Vickie pushed Cameron, one of the dancers down but was eventually shoved down by Naomi, the other. Clay and his dancers celebrated by dancing again. Good times, but I wish the match had lasted longer.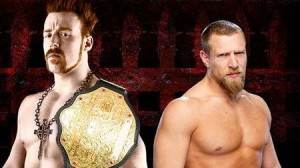 After that, Laurinaitis and Otunga met with evil harlot Eve, and the three went to conspire. Boo and hiss! WWE played the tribute video to the sadly departed, Chief Jay Strongbow. A lovely tribute that the live crowd applauded. Once again R-Ttruth showed up, still playing as Sherlock Holmes. Just not feeling it tonight with him. Sad.
The Great Khali and Big Show made their way to the ring to take on the WWE Tag Team Champions in a non-title match. The Champions, Epico and Primo, with their gyrating manager Rosa Mendes (I do love a woman who can move) made their way to the ring, as Michael Cole on commentary informed us of Rosa's Twitter complaints about the WWE Tag Team Champs not being on TV more. As Abraham Washington, a relative unknown, but clearly recruiting for something big, made his way onto the stage to watch, Khali dominated the tag champs. The tag champs tried to leave but Big Show dragged them back in and Khali hit his Punjabi Plunge as Big Show hit his Showstopper Chokeslam on the tag champs at the same time. Needless to say, Big Show and Khali pinned the champs and won is convincing fashion. Big Show jigged a little to celebrate to Khali's music. I do not love a man that dances!
Now it's Cena time! Cena comes to the ring and then Laurinaitis, accompanied by his statesman music comes to the ring and introduces Lord Tensai as Cena's mystery opponent, who comes to the ring with his lackey, Sakomoto. Clad with ace markings and a mencaing demeanour, Cena was not to keen on his opponent. As Laurinaitis and Otunga took a seat, the commentators discussed Cena's recent fortunes since his loss to The Rock, as Tensai dominated Cena. On the outside, Cena managed to smash Tensai with the ring steps but Sakomoto who hit a few cheap strikes on Cena and Otunga then rolled him in. Extreme Rules, Cena, everything is legal.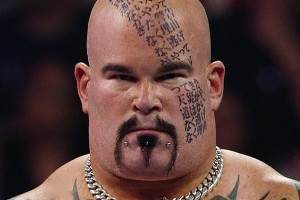 Tensai went back on to dominate, so much so that Cena couldn't hit his AA finisher and Tensai continued to own him. Thankfully for his fans, Cena rallied, amidst the contrasting chants for and against him. He hit a few shoulder blocks and a stylized back body drop. He went for the 5 Knuckle Shuffle but Tensai wasn't finished yet and stored up to put Cena back down. Tensai hit a senton, a arm breaker and locked in a fujiwara armbar, that Cena reversed into a crossface submission, that Cole mistakingly called the STF. Otunga rushed in to break it up but ate an AA for his troubles. That gave Tensai the opportunity he needed and he spat (legal in this match) green mist into Cena's eyes and then dropped him with a Double Handed Choke Bomb, for the win. Cena eventually called for water fr his eyes as Tensai celebrated. The commentators, rather solemnly, discussed how Cena might be right about Lesnar coming to replace him in the WWE and then the show ended.
This weeks' show was great, and not just cos it was on my side of the pond. There were three good quality matches and lots of build for their PPV, including the prospect of some very tasty matches. We were also informed of next week's WWE Raw being a three hour show, containing the contract signing between Brock Lesnar and John Cena. With Jericho being a jackass as well, plus everyone else gearing up for Extreme Rules, I'm already looking forward to next week.