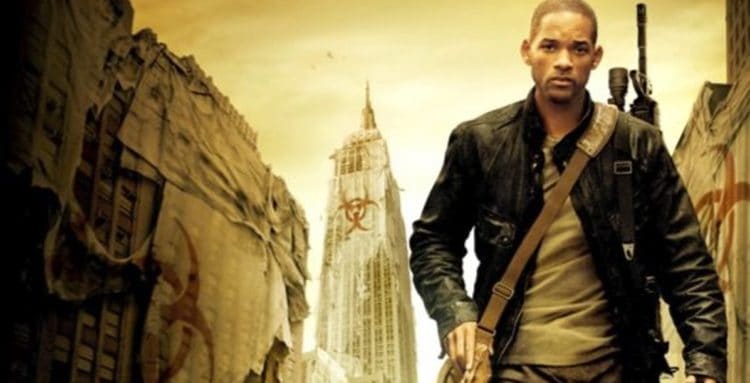 This is an interesting idea but also one that could cause a lot of problems if it's not handled correctly. The Redemption of Cain was originally titled The Legend of Caine as it was penned by Caleeb Pinkett. The original story was about the biblical figure Cain, or Caine depending on how you want to spell it, and his expulsion from his family for killing his younger brother. Many know this story whether they're religious or not, but the story that would be turned into a film is something that is a little more clever and bound to upset those that are so devout in their faith simply because it takes a different direction and tacks on a very vampiric twist. That alone seems like it would allow some people get bent out of shape and ready to picket any theater that might dare to play the film. But then again that's getting ahead of ourselves since there's no ideas as of yet if this movie is even going to be made.
Will Smith wants to direct.
Will Smith has been adamant about directing this film and it seems as though he's ready to take charge and get something done. It's been noted that he could see some very stiff resistance from those that don't want to see their faith trivialized or turned into something for people to ogle in a theater, but that doesn't seem to be a problem since production was supposed to start in 2013 and nothing has come of it thus far. It's not really known if it's a matter of someone trying to block the film or if it's simply not being favored with the resources it would need to continue. Smith doesn't seem to have talked about it much or even hyped it up, so if it is still going forward then it's being kept incredibly quiet and hasn't managed to garner any real support that can be seen or felt. One thing about this film is the fact that Smith is so bent on getting it made that it could be that he didn't really understand how big the opposition could be. Of course it could also be that the undertaking is bigger than he thought it would be.
The legend would possibly see Adam's first wife Lilith as she guides Cain to his destiny.
According to Jewish lore Lilith was created at the same time as Adam but did not choose to stay with him in the Garden of Eden. Even was then created from his rib and remained with him. When Cain was cast out of his family after killing his brother however it was supposedly Lilith that took him in and, for the sake of the story, taught him the ways that allowed him to become a vampire, the first ever of his kind. Four angels then visited Cain and asked him to repent, and each time he did not he was cursed in a different way, as in gaining a weakness to fire, to sunlight, developing a hunger for blood, and the skill to deceive and betray. In other words all the vampire legends to date would pale in comparison to this film as it would explain that Cain was the first ever vampire and that from his blood came the legends that would eventually terrify the human race. That's kind of an interesting lean on the whole vampire lore since many would gladly stop at Vlad the Impaler and various other individuals that were the 'first' of their kind. Of course every race has to have at least one or two original members from which all others sprang.
It could be an interesting film.
What would be really interesting at this point is to see that it was actually made and allowed to hit the big screen. Vampire movies and biblical films have been popular for a long time now and tend to stir controversy no matter how good or bad they are. Taking one all the way back to Cain and Abel would be intriguing since the story written in the Holy Bible is not one that's heavily populated but is a tale that speaks of many different things and might otherwise be kind of bland if the vampiric twist wasn't laid into it. Obviously Cain is cursed after killing his brother, but instead of just bearing the ire of God about this story would include the power of darkness that is bestowed upon him by magic and the absolute hatred that is given to him by the angels as he denies them. This could anger a few people but it would interest just as many if not more.
After all, biblical stories mixed in with the fantasies that people enjoy have become a favorite of many individuals no matter if they're religious or not.