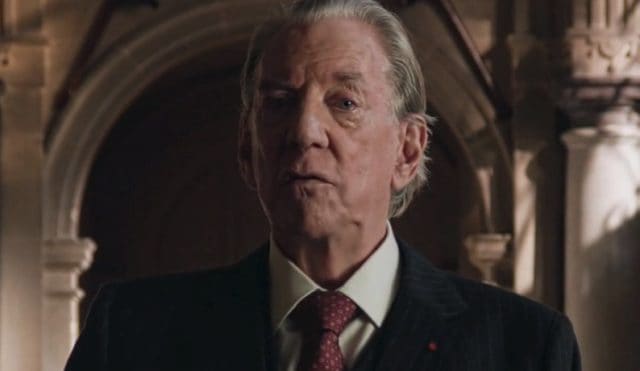 People love a good drama and the story of Getty's as outlined in FX's upcoming show Trust could be a keeper after the series premiere on March 25th. If you ever think that you have a rough family life then you should read your history and understand that the Getty family was truly one messed up bunch of individuals. I say that because out of so many families they rarely ever seemed to stand together and even during the kidnapping of the 16-year old John Paul Getty III it was believed that he'd staged his own abduction in order to get money out of his notoriously tight-fisted grandfather, John Paul Getty Sr..
To think that someone wouldn't pay up to save their grandson is the kind of thing that might get people talking and wanting to see more of the ten-episode first season. The kind of drama that the Getty's were known for could easily interest a person and allow them to think that their life really isn't so bad by comparison. This was a family that was about as split as it could be and yet was still in the end a family. Anyone that could think of a tax write-off while attempting to pay the ransom for their own flesh and blood is the kind of person that you might wonder about from afar, as getting too close might offend just about anyone's sensibilities. But it makes for a good TV drama and it watching the Getty's and their lives throughout the 20th century seems like something that would draw people in and get them interested in a family that makes theirs look absolutely perfect.
Folks are always looking to judge one another and this could be why Trust would be a perfect show. It would allow people to judge this family without ever having to worry about the guilt it might bring. That's really why some shows are so well-accepted and others are just kind of pushed off to the side in order to make way for something else. It all has to do with what they can relate to and what they can feel that they have a right to stand in judgment of. There's no word if the remaining Getty's will even see the show or possibly object to their representation, but all in all it would be easy to ignore since so few people know of what went down during the abduction of John Paul Getty III. In fact some people might not even know the name Getty from anyone else. That's how blurry the memories of people are when it comes to certain moments in history that don't stand out as well as others.
It's not so much a failing as it is an oversight. In fact some people, after watching this show, might actually jump online and start to do a little research on the Getty's just so they can say that they know something. It will help them to understand the show a little better and to gain some confidence when pointing the finger at a family that seems absolutely hopeless.