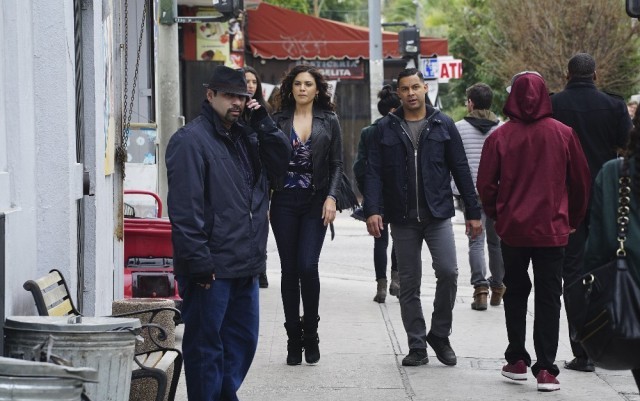 The last episode of Castle, "Fidelis Ad Mortem" had an awesome Captain Kate Beckett (Stana Katic) storyline. As a bonus, the Caskett part of the episode managed to end the phony separation of Beckett and her famous mystery writer turned P.I. husband Rick Castle (Nathan Fillion)! Does this mean no more of having Beckett miraculously never getting caught by anyone as she's sneaking in and out of Castle's loft? Yes, it does! Castle, "Heartbreaker" is not about continuing to break viewers hearts!
That doesn't mean it will be all smooth sailing – but the more recent spoilers have chosen not to emphasize the saga of Beckett dealing with Castle's talking toy "Lucy." If you want to know more about that storyline you can scroll through to Castle 8 x 16 in the Castle Season 8 News and Views Roundup. That's where you can read what co-showrunner Alexi Hawley had to say about this episode's Caskett side – and why it could be problematic. ( Hawley talked about this back in January though. Who knows, maybe they edited some of that storyline out. One can always hope.)
The official story synopsis doesn't mention anything related to Caskett so – just as it was in "Fidelis Ad Mortem" – Castle & Beckett will be the "B" storyline this week. The major story and case won't be about Beckett though. This episode is about detective Javier Esposito (Jon Huertas), and the most current spoilers look like the episode is fun! (I mean actual fun, not the kind Hawley likes to talk about.) Here's the breakdown from the press release:
Castle: Heartbreaker (4/4)
A FIGURE FROM ESPOSITO'S PAST IS THE KEY TO A MURDER,
ON ABC'S "CASTLE"

"Heartbreaker" — A clue at the scene of the death of an armored-car driver leads Beckett and Castle back to an old case solved by Esposito. But complications arise when they learn that Esposito might not have been telling them everything about his past with the culprit, on Castle," MONDAY, APRIL 4 (10:01-11:00 p.m. EDT) on the ABC Television Network.

Guest cast: Angelica Celaya as Sonia Ruiz, Dean Cudworth as Michael Kirby, Michael Cognata as Darrl Ives, Gonzolo Menendez as Ronaldo.
"Heartbreaker" was written by Barry O'Brien and directed by Tom Wright.
Some of what Esposito hasn't told them is in this sneak peek – and it features the old gang of Castle, Beckett, Esposito and detective Kevin Ryan (Seamus Dever) back together at the 12th precinct!
[youtube https://www.youtube.com/watch?v=EfinYxq9nbU?rel=0&w=560&h=315]
Okay, that is hilarious! Whatever else he thinks of the woman, Esposito is still definitely in lust! Will Beckett really let him work on the case? Maybe he'll be going rogue? I mean, this doesn't look good: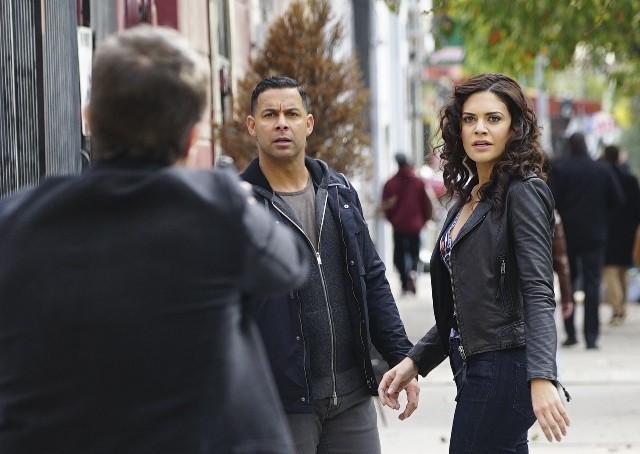 Another clue that we're going to be experiencing a zany case is the culprit's name: "Hammerhead." I wonder if he's related to Captain Hammer….?
Then there's the Castle, "Heartbreaker" promo. The tone of it definitely suggests we can expect lots of comedy in this episode.
[youtube https://www.youtube.com/watch?v=fbXrRL4KPJY?rel=0&w=560&h=315]
Jinkies! Castle, "Heartbreaker" looks like it's gonna be one crazy caper! It airs this Monday, April 4th, at 10pm ET on ABC.